Ocasio-Cortez hosts 'Cooking with Communism', shows you how to cook your pets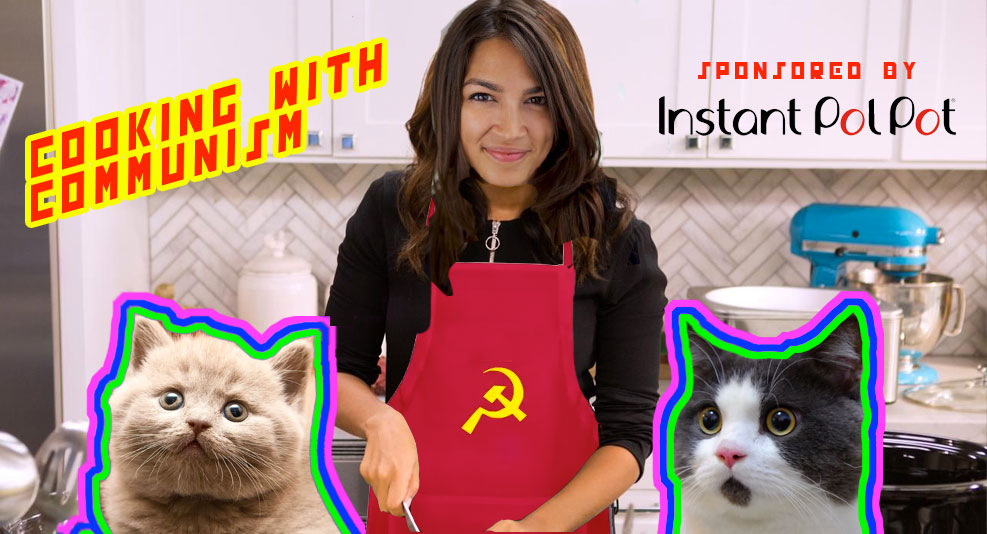 The new smash hit social video show "Cooking with Communism" stars democratic socialist Rep. Alexandria Ocasio-Cortez, who takes questions while she whips up communist classics like spicy dragon kitty and former pet turtle soup.
"I just thought that I would take some time out of pushing really poorly thought-out legislation and generally being in charge to talk to the masses," Ocasio-Cortez said.
"I figured it would be a great opportunity to let all the proletariat in on my lifestyle and I thought it would be super clever to show people what kind of foods they can expect when we go full communism in a few years."
The show was broadcast over social media including Instagram Live, causing a storm of virality.
Most of the traffic came from places like Venezuela where democratic socialism is already firmly rooted in the culture and thus looking for creative ways to spice up roadkill and other communist delicacies.
Ocasio-Cortez promises future shows will include recipes for her Instant Pol Pot machine like "dog and sawdust stew" and "gun powder city serpent [oppossum]". She will also cook desserts like the favorite for the starved proletariat: potato peel pie.
She also said that the Internet sensation OMG Cat will be making a guest appearance as an entree soon.
Some viewers questioned the ethics of eating cats and other household pets but Ocasio-Cortez had an answer.
"When you really get into socialism and everyone's literally starving to death, you're not going to miss Puss and Boots much," she replied.