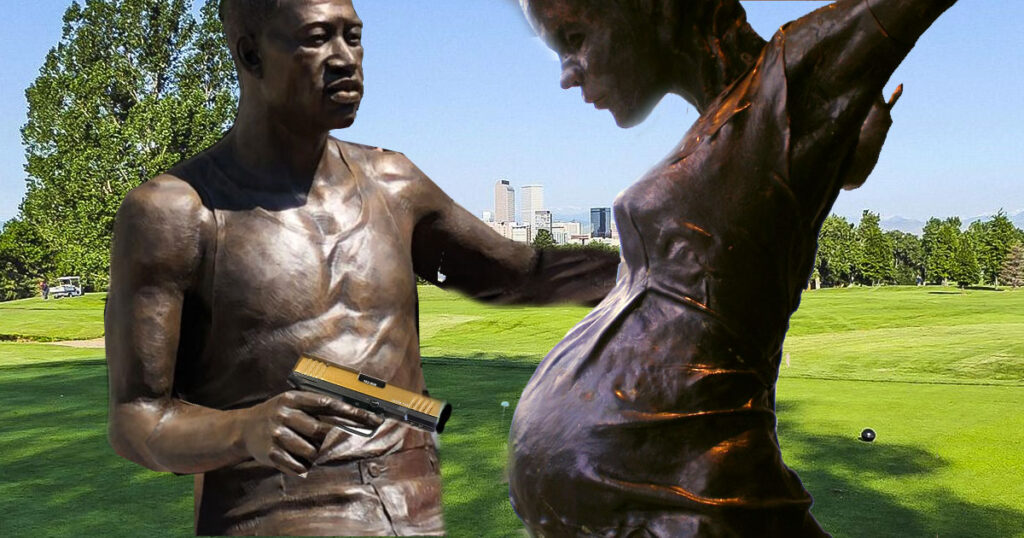 US—President* Biden signed an executive order earlier today instructing all municipalities to replace their racist statues of white people with a statue of George Floyd robbing a pregnant woman in homage to the pillar of social justice.
"This is an important step in removing the immoral history of this country and moving forward to a more just future," Biden said in a brief statement after signing the executive order.
In 2009, George Floyd was arrested for a 1st-degree felony charge, as per police criminal records/history/past, of assault and armed robbery he took part in 2007 and spent five years in prison for breaking into a lady's house with the intent to rob her. George agreed that he wore a blue uniform to look like a government employee to gain the lady's trust, and eventually pave his way into the house. The court report mentions that the victim identified George as the criminal, tallest of all the robbers, who pressed a pistol to her stomach and forced his way into the house. George Floyd's height was 6 foot 6 inches.
"These are the types of people that we should be honoring, not slave owners like Abraham Lincoln who never did anything for anyone," Biden said.
George Floyd was recently canonized the patron saint of fentanyl, a drug which his autopsy said he died from.
"We're going to build a new society and George Floyd is our model citizen, though we may find some room for some statues of Darrell Brooks running people over in his SUV," Biden added.
Originally published July 20, 2021

About Author