Biden celebrates Cinco de Mayo letting a lucky 300 million illegal immigrants into the US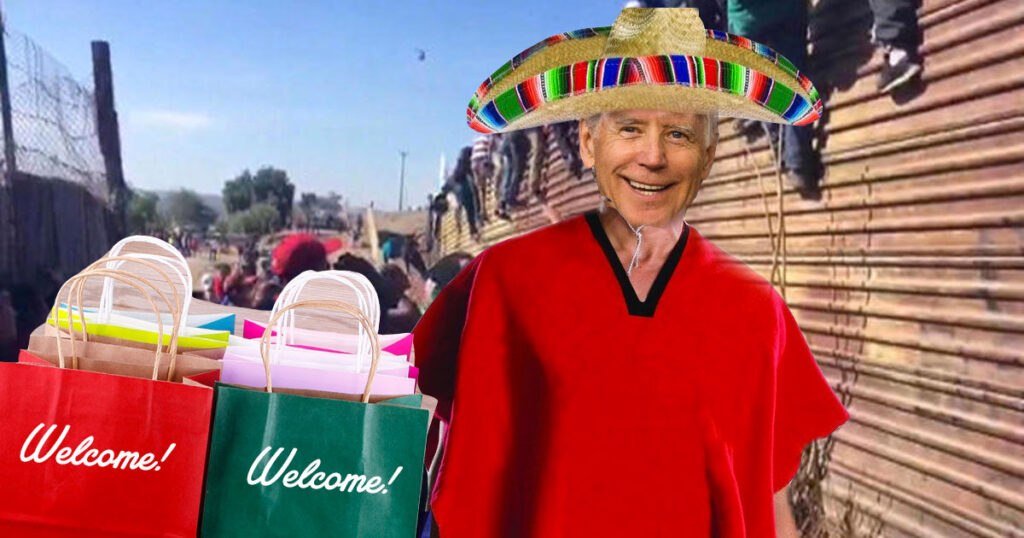 EL PASO—In a move that is sure to ruffle some feathers, President Joe Biden has announced that he will be celebrating Cinco de Mayo by allowing a lucky three million illegal immigrants into the United States.
Speaking at a press conference earlier today, Biden said, "We're a nation of immigrants, and on Cinco de Mayo, we're reminded of the incredible contributions that our Mexican brothers and sisters have made to this great country. That's why I've decided to open the doors to three million undocumented immigrants. It's time to show the world that America is a welcoming and inclusive nation."
The lucky immigrants will be chosen at random from a pool of applicants, and will receive a special gift bag upon entry into the US. The gift bag will contain a voucher for free tacos at any participating restaurant, a bottle of tequila, and a t-shirt that says "I crossed the border and all I got was this lousy shirt."
Many Republicans have criticized Biden's move, with some calling it a blatant disregard for the law and others accusing him of pandering to the Hispanic vote. But Biden remains undeterred.
"We need to recognize the important role that immigrants play in our society," he said. "And what better way to do that than by letting three million of them into the country on Cinco de Mayo?"
It remains to be seen how this move will be received by the public, but one thing is for sure: it's definitely going to make for an interesting holiday.

About Author