Biden: 'I'm very excited to have Transformers in the US Military'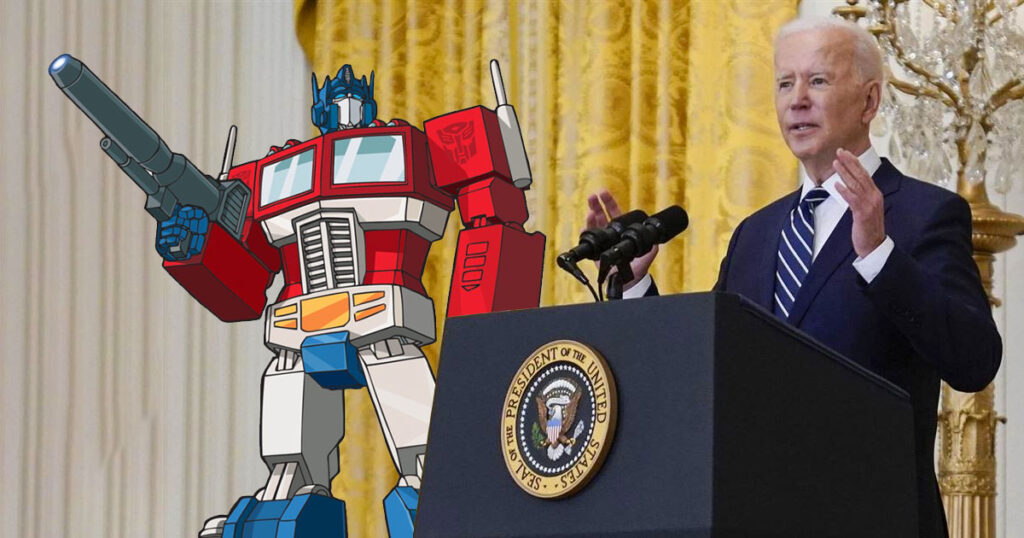 WASHINGTON, DC—President Joe Biden was excited to hear that, "the US Military would be allowing Transformers to serve," overturning a Trump-era ban.
"It's very exciting to hear that Transformers are going to be in the military now and I can't believe that that guy before me . . . uh what's his name? I can't believe he banned them," Biden said at a press conference. "I'm a big fan of Optimus Prime."
Biden made the statement after it was announced that the Department of Defense will allow open transgender people to serve in the military.
"That Bumblebee is a real winner too. Look out Russia! You won't want to mess with us now!" Biden said.
It is not clear whether Biden understood that transgender people are not the powerful human-like robots with the unique ability to turn into vehicles or beasts. 
"There's more than meets the eye, I tell you what. But don't forget about the Decepticons. I'm pretty sure they'll be joining Russia to battle our Transformers," Biden added.

About Author