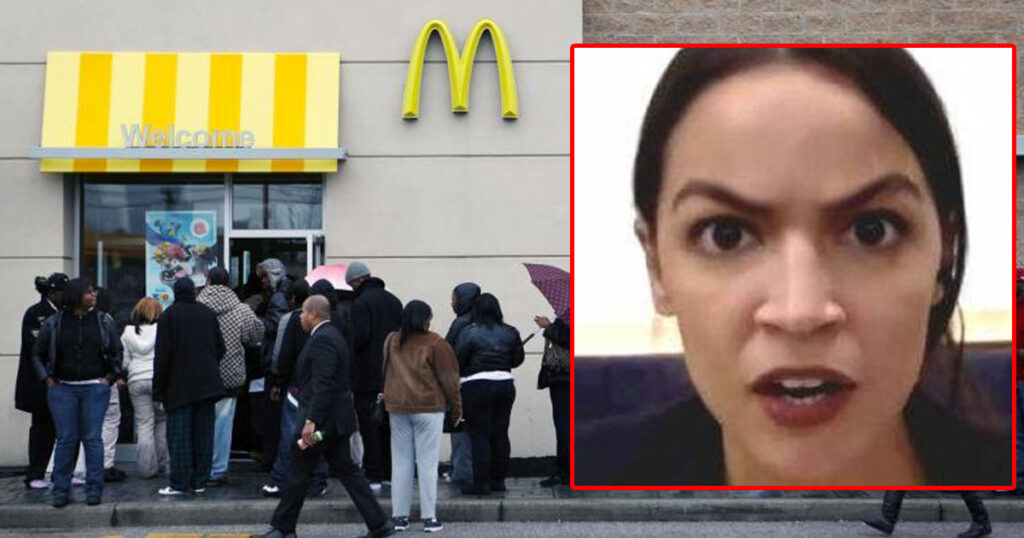 NEW YORK—Rep. Alexandria Ocasio-Cortez (Socialist-NY) took to Twitter today accusing McDonald's of 'diner suppression' over long waiting lines at the fast-food chain.
"McDonald's is engaged in outright diner suppression," AOC tweeted. "The long lines at McDonald's are like Jim Crow on steroids. It hurts minorities and women the most because they don't necessarily have the patience to wait on line for so long like white people do. I hope McDonald's reverses course on this."
The MLB responded to AOC's accusation by promising to move the All-Star Game out of any state that has a McDonald's in it, which turns out to be the entire country, so they're reportedly moving the game to China instead to please their communist overlords.
An MLB player whose shirt number is 43 reportedly told CNN that the MLB's accusations are just 'theater', accusing the professional sports organization of 'spherical suppression'.
AOC also accused the nation's DMV's of 'driver suppression' for having the longest lines in the country and requiring the racist notion of identification in order to identify yourself.

About Author