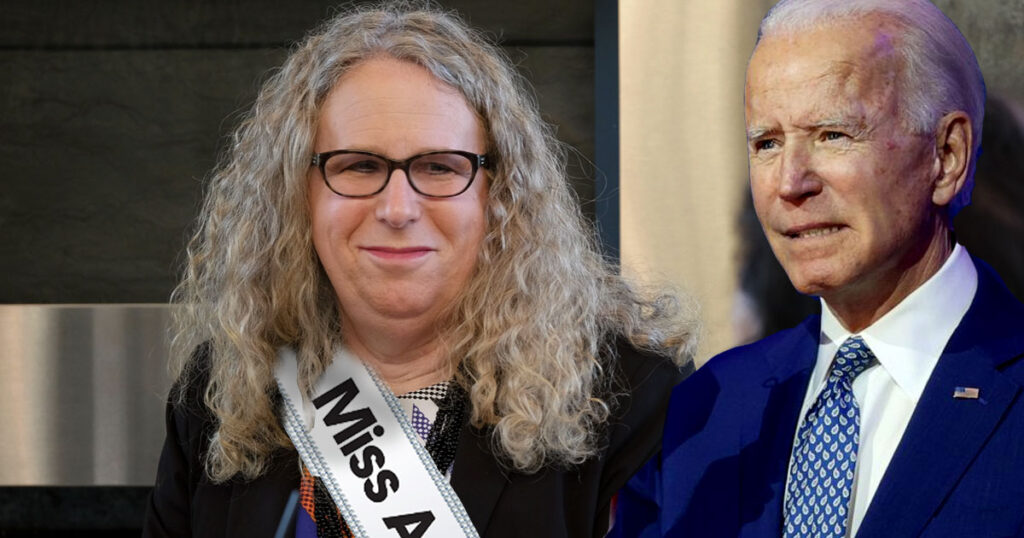 WASHINGTON, DC—President Joe Biden has named transgender HHS Assistant Secretary Dr. Rachel Levine the all-time Miss America winner, making it the first of its kind to win a beauty competition.
"I'm honored to receive this award," Levine said at the award ceremony. "I want to participate in pageants for the same reason every woman wants to — to gain a sense of confidence and poise, and to feel beautiful and glamorous. This proves that I'm the most beautiful woman in America."
Biden declared Levine the all-time winner through one of his 166 executive orders signed within the first two months of his presidency.
"Beauty, as we know, is skin deep," Biden said at the award ceremony. "And Dr. Levine has very thick skin. Have you seen it? It's like buffalo ass leather."
Levine is an expert on mental disorders and morbid obesity, having experiences both first hand. Biden says that that helped him select the doctor without any other beauty contest qualifications.
The award comes shortly after another contest, the Actually A Miss America contest, ruled that it would not allow women with ball sacks in their competition.

About Author