Biden to add 87 Supreme Court justices in memory of Ruth Bader Ginsburg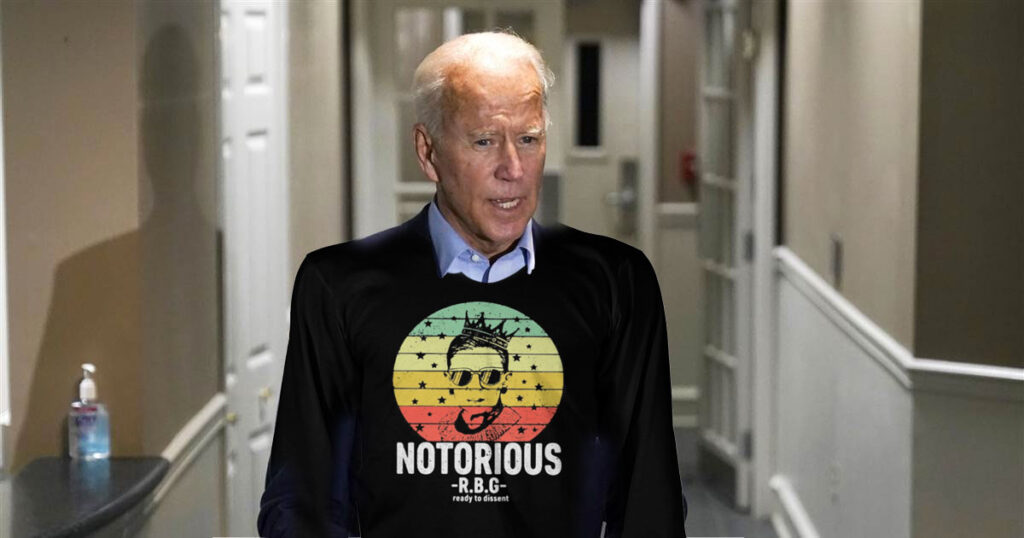 WASHINGTON, DC—President Joe Biden announced today within his first 100 days, he'll be adding 87 new justices to the Supreme Court in memory of the late Justice Ruth Bader Ginsburg, who died at age 87.
"We're still reeling from the death of RBG, who was the key to implementing our radical progressive agenda," Biden said. "And I wanted to memorialize her in a unique way so that her legacy of completely disregarding the Constitution will never be forgotten – and then it hit me. I promise that within my first 100 days as president, I'll be adding 87 new Supreme Court justices to the Court in her memory, since that was the age of her untimely death."
When questioned by reporters whether this was a reversal of his opposition to court packing, Biden dismissed any concerns. "I wouldn't call it court packing", he said. "We're not packing the Court, we're simply filling the massive void of RBG's absence, which is the equivalent of 87 justices. They're two different things."
It was reported later that Sen. Majority Leader Chuck Schumer floated the idea of adding 363 new justices to the Supreme Court – aside from the 87 for RBG – since that's the total combined age of Justices Thomas, Alito, Roberts, Gorsuch, Kavanaugh, and Barret, all of whom were nominated and confirmed by Republicans.