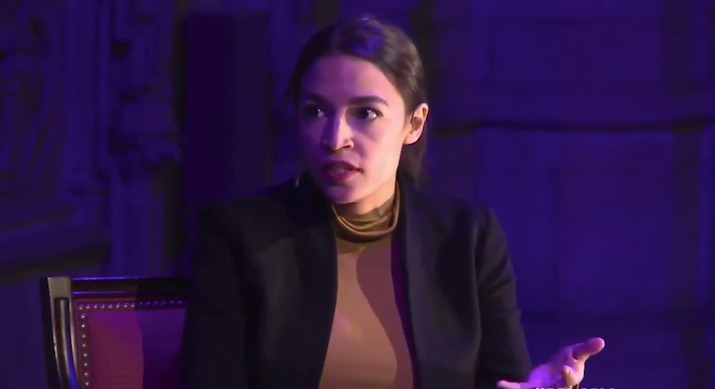 Democratic Socialist US Representative Alexandria Ocasio-Cortez lashed out against evil wealthy businessmen and women in a recent interview.
"No one ever makes a billion dollars; you take a billion dollars," Ocasio-Cortez said in an interview with author Ta-Nehisi Coates at Ocasio-Cortez's swank New York apartment paid for by taxpayers.
"Rich people make their money off of the backs of single mothers, black and brown people being paid under a living wage, and undocumented people," she continued before waving goodbye to her Latina housekeeper.
Ocasio-Cortez has been a vocal critic of the evils of a capitalist system that has produced the greatest quality of life for the most people in the history of the world to the extent that she has chosen to use all lowercase letters to fight capitalism.
"You employed thousands of people and paid them less than a living wage to make those widgets for you," Ocasio-Cortez said. "You didn't make those widgets. You sat on a couch while thousands of people were paid modern-day slave wages and in some cases real modern-day slavery."
But AOC has no problem with taxing those same workers to pay for her luxurious lifestyle as a congresswoman.
"Rich white people are the problem with society. That's why I've endorsed rich, white Bernie Sanders for president."