BRAVE: Georgetown basketball team kneels through entire game; loses 281-0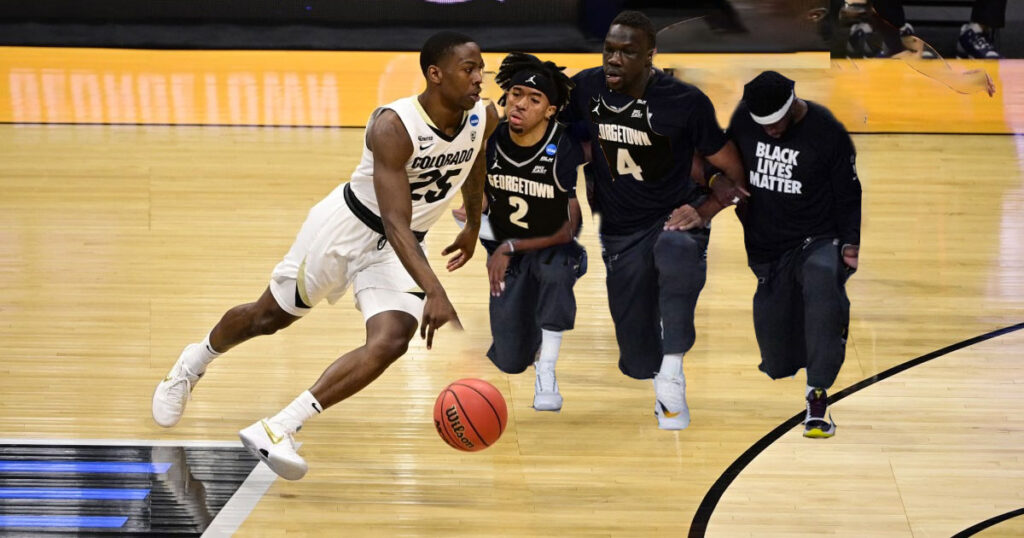 In a brave performance, the entire Georgetown men's basketball team, as well as coach Patrick Ewing, took a knee during the national anthem and stayed on their knees throughout their entire NCAA tournament first-round game Saturday against the Buffaloes of Colorado. The Hoyas lost 281-0.
When Georgetown faced Butler in Indianapolis during the regular season, Ewing and his team took a knee for the anthem in response to the capitol riot that took place on Jan. 6. They decided to step up the wokeness. 
While their performance didn't get them a win, they will all be automatically included in the Social Justice Hall of Fame.
"We thought that the best way to make a statement during the tournament was to kneel during the entire game," Ewing said. "And I think we proved our point."
The Associated Press also reported that players from Virginia Tech, Florida and most of Drexel players knelt before their games but no other players knelt throughout the actual game. 
Georgetown won four straight games as the No. 8 seed—that includes wins over Marquette, Villanova, Seton Hall and Creighton—to win the Big East tournament after the Hoyas were voted to finish last in the conference in the preseason. 
They now hold the record for the most lopsided defeat in tournament history.