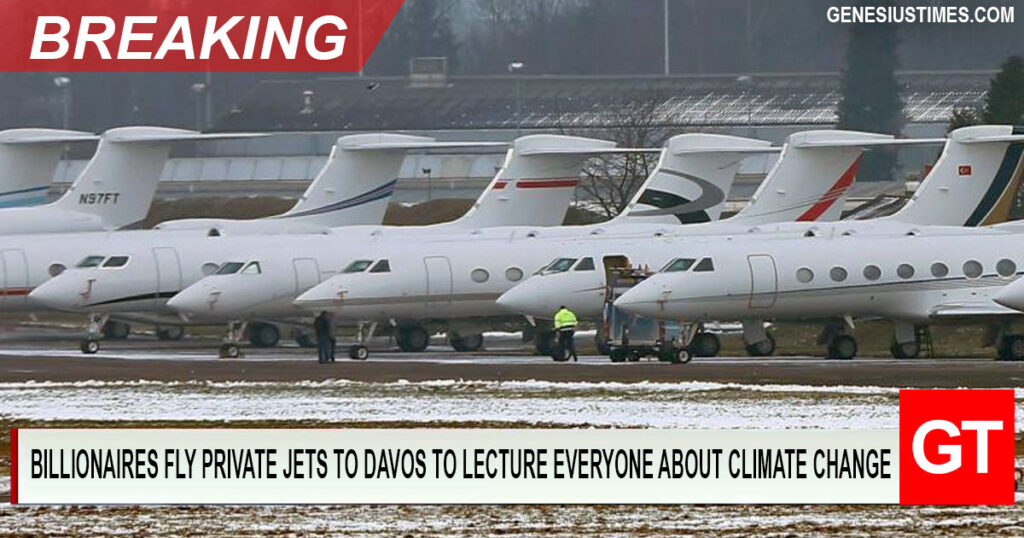 DAVOS, SWITZERLAND—Hundreds of the world's richest people have flown their private jets to this luxury Alpine ski resort in order to lecture the world about climate change.
Other topics will include how the elites plan on wrecking the world economy and how their new pandemic will help facilitate the Great Reset.
Organizers of the event had postponed the meeting from its traditional January slot over safety concerns amid the coronavirus pandemic. However, in a welcome boost to local residents, the forum's first in-person event has now returned after a two-year hiatus.
The theme of this year's event is "History at a Turning Point: How to Finish the Destruction."
"We feel that it's important to fly all these billionaires to Switzerland to tell the rest of the world how to live their lives," World Economic Forum CES Klaus Schwab said. "The most important tool to wrest power from the people is through climate change propaganda."
Bill Gates, who had taken the spot as the world's best Evil Supervillain, will headline the talks.

About Author