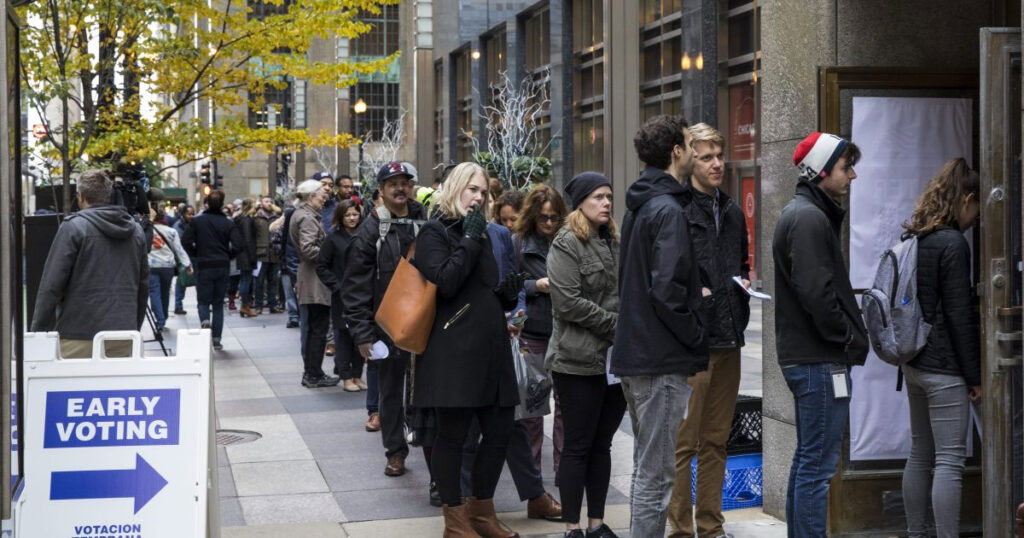 CHICAGO—Despite repeated efforts to inform the public that living people can vote in Chicago just like dead people, many poll workers are rejecting voters because they're alive.
"They took my temperature and took my pulse and said, 'No sorry, you're way too alive to be voting today. If you want to vote, you need to go kill yourself.' I was shocked," Joaquin Phoenix of Lincoln Park said.
Mayor Lori Lightfoot was dismayed to learn of the disenfranchisement.
"I have tried to make it perfectly clear all along. Living people's vote matter just as much as all these dead votes. I'm just ashamed that there have been problems again this year," Lightfoot said.
Some voters casting early ballots Sunday said the primary force driving them to the polls was the race for the White House and whether Republican President Donald Trump or Democratic former Vice President Joe Biden should get the next four years occupying the Oval Office.
"It's not like I'm trying to take away the dead vote—that's very important for Biden. I just thought that I should be able to vote too," Justin Timberlake of the Near East Side said.
Experts estimate that upwards of 10,000 Chicagoland voters will be disenfranchised because they are living.

About Author