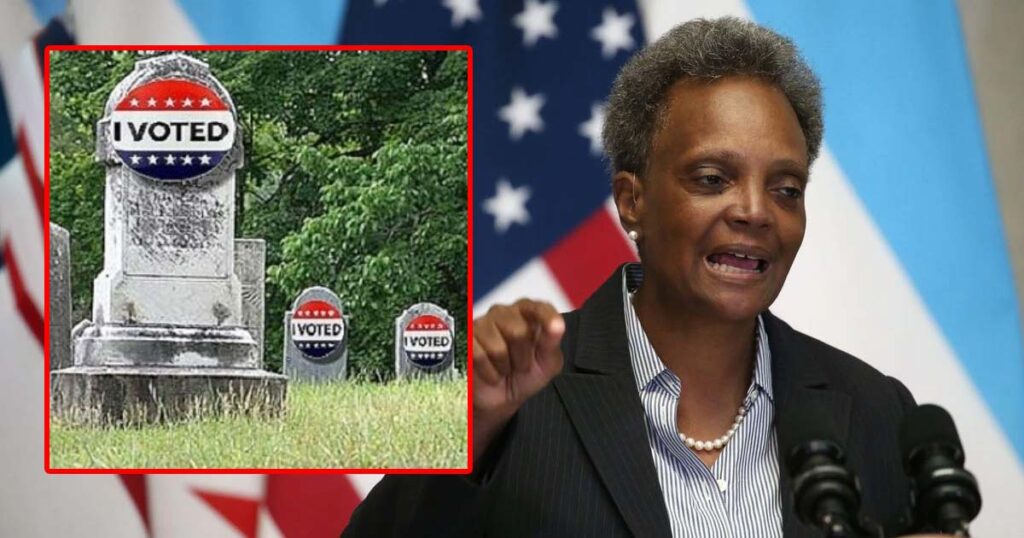 CHICAGO–Dressed in her favorite Halloween costume, Beetlejuice, Mayor Lori Lightfoot made a special announcement today to remind Chicagoans that living people can vote too.
"Granted, we've spent a lot of time and effort trying to ensure every dead person's vote counts, it's important that everyone realize that living people can still vote too!" Lightfoot said.
Democrats have been pushing the "get out the dead vote" campaign in recent years to great success. Nearly 40 percent of Chicago's dead people voted in the 2016 election and all of them voted for Hillary Clinton.
"We figure that if living people vote as much as dead people, we could possibly see Biden take home over 10 million votes from Chicago alone," Lightfoot said.
Lightfoot has assured us that everyone who has died from a bad cough or gunshot wounds in the past few years will still get to vote for the candidate of her choosing.
"But we still want people who are alive to vote too. It starts to look bad when only dead people vote for your candidate," Lightfoot added.