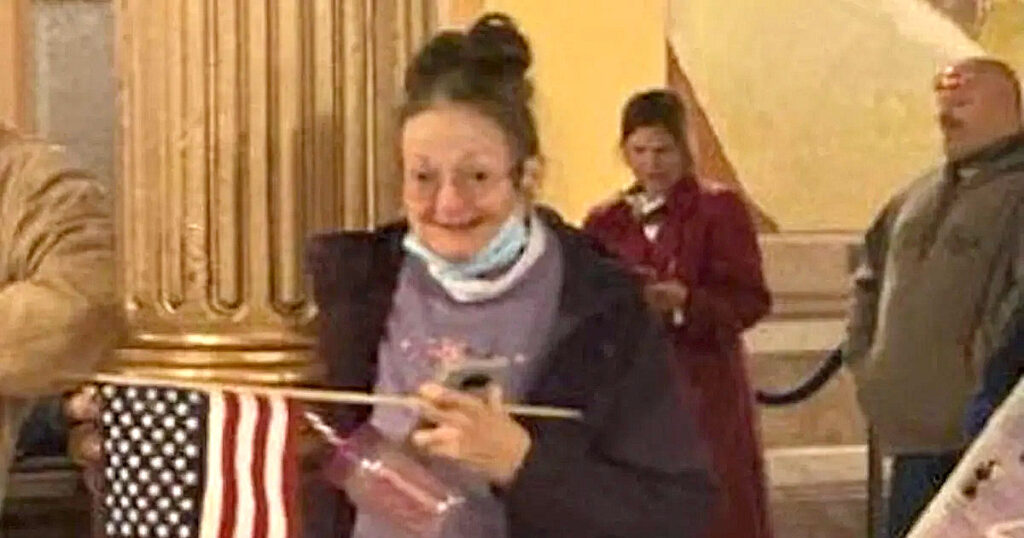 CHICAGO—Federal authorities have identified a person of interest in the Highland Park, Illinois, 4th of July parade shooting as 89-year-old Gertrude McFuzz, also known as "MAGA Grandma".
An FBI wanted poster describes McFuzz as a thin elderly woman with an obscene Make America Great Again hat.
"It's clear that these ultra-MAGA people are the most dangerous people in the country," FBI Director Christopher Wray said in a press conference. "We at the FBI are completely dedicated to ending the scourge of MAGA on this country."
Wray made it clear that there was absolutely no way that the shooter was a crazed Leftist radicalized by the FBI itself.
"The people should understand that we are doing everything in our power to protect citizens from the harm that our violent plots create—at least we're protecting the citizens that we didn't lure into the plot," Wray said with a chuckle.
President* Joe Biden committed to funding as many false flag shootings as necessary until people give up their rights.
"These shootings are horrible and senseless and will not stop until law-abiding citizens give up their rights," Biden said.