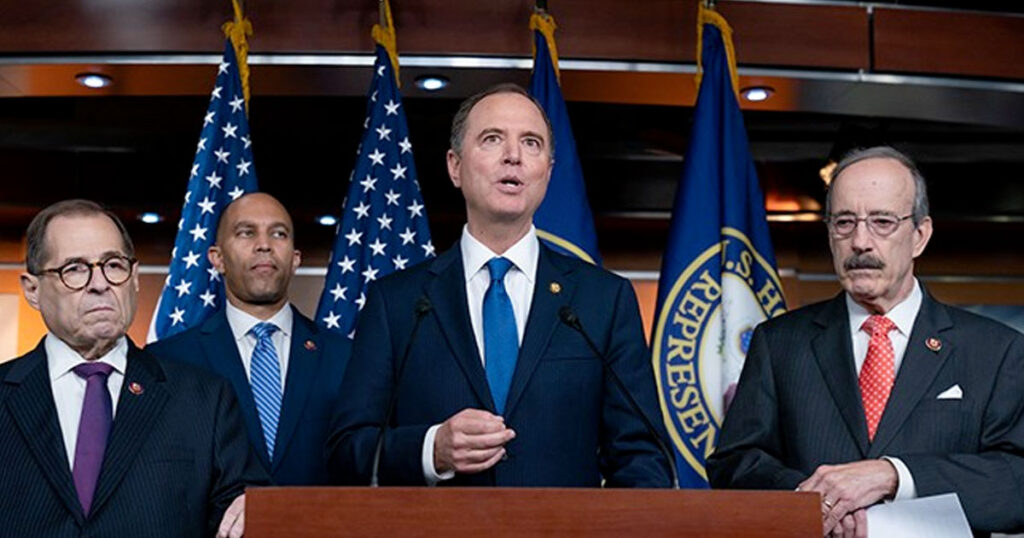 WASHINGTON, DC—Flanked by House Speaker Nancy Pelosi, House Intelligence Committee Chairman Adam Schiff and a number of other top Democrats Tuesday morning, House Judiciary Committee Chairman Jerry Nadler officially announced two articles of impeachment will be brought against the US Founding Fathers including George Washington, John Adams, and Thomas Jefferson with "incitement of insurrection".
"Today in service to our duty to the Constitution and our country, the House committee introduces two articles impeachment charging the Founding Fathers with committing high crimes and misdemeanors," Nadler said. 
House Democrats seem to have caught impeachment fever during former President Donald Trump's presidency, impeaching him twice.
"But we can't impeach Biden, so we're looking for others to impeach, and the Founding Fathers seem like excellent options," Nadler said.
The Revolutionary War stunned and angered Democratic lawmakers and it revealed the fragility of the world's history of peaceful transfers of power.
"They had no right to insurrect like they did," Senate Majority Leader Chuck Schumer said. Schumer also filed a separate article of impeachment for "inciting an erection."

About Author