BREAKING: Fox News projects Hunter Biden to win the Pulitzer for stupid memoir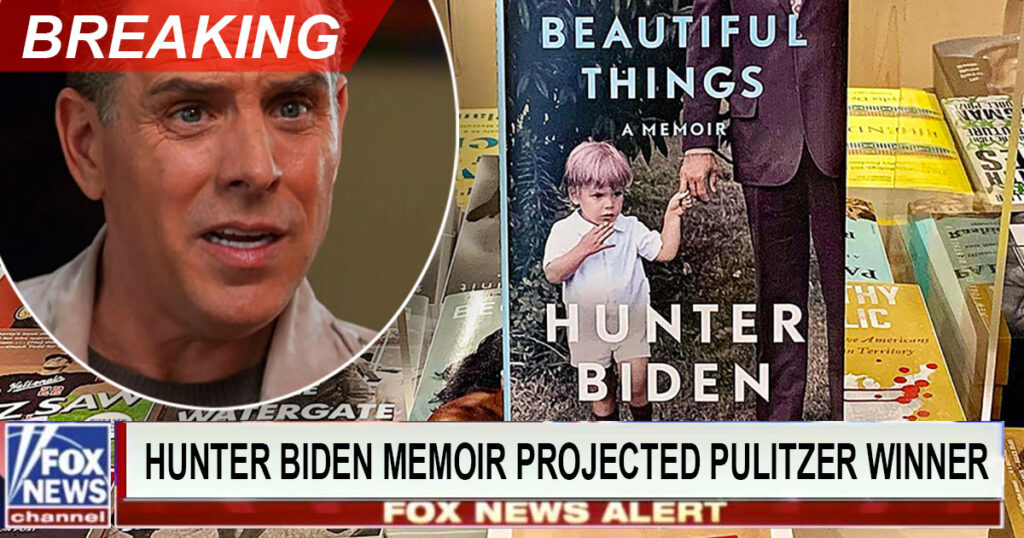 DOOSHE, DE–Hunter Biden's heavily-promoted sex- and drug-filled memoir "Beautiful Things" has tanked in its first week on bookshelves, selling only 10,000 copies. Critics have called it "pathetic" and "distasteful white privilege nonsense." But despite all this, Fox News has projected Biden to win the Pulitzer with the seedy non-fiction.
"We are calling it, yes, we're going to call it," Fox host Brett Baier said. "Hunter Biden will win the Pulitzer this year for 'Beautiful Things."
Amazon has removed any negative comment on the book, and Facebook and Twitter have labeled anyone questioning the excellence of the book "misinformation".
The younger Biden, who was in hiding during the campaign of his father because he didn't want his debauchery to affect the chances of Joe Biden becoming president laid is pimping his seedy life out to try to get sales now that there's no chance of the the government investigating him.
Fox admitted that it was "a bit early" to call the Pulitzer race, but that they're sticking by their projection.

About Author