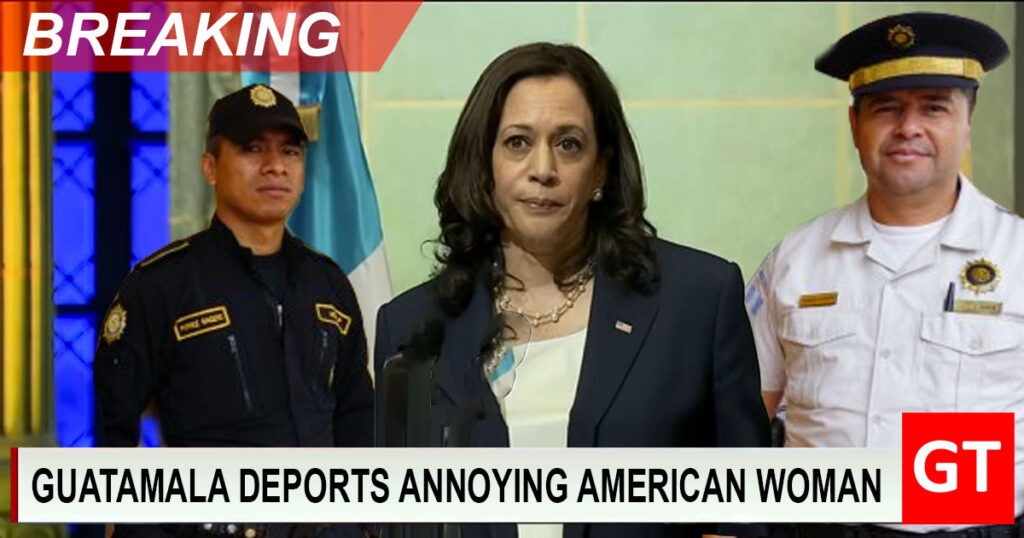 GUATAMALA CITY—Immigration authorities in Guatamala have deported an annoying American named Kamala Harris. She will be extradited to Mexico, where arrangements have been made to send her back to the United States.
After holding Harris in a detention facility overnight, she was processed and sent out of the country early this morning.
"We can confirm that we have deported the annoying American who goes by Kamala Harris," Guatamalan Immigration Chief Pedro Alvarez said. "A great majority of our fellow Guatamalans cheered the deportation."
Guatamala has one of the strictest immigration policies. They require immigrants to be of particularly high quality and Harris did not meet the standard.
"She was just really annoying," Alvarez said. "She comes here cackling and speaking her English words with a fake Spanish accent and telling us how to live our lives. We don't need that noise."
Harris was trafficked into the country by airplane and was met with signs saying, "Kamala go home!" and "Kamala: Trump won!"

About Author