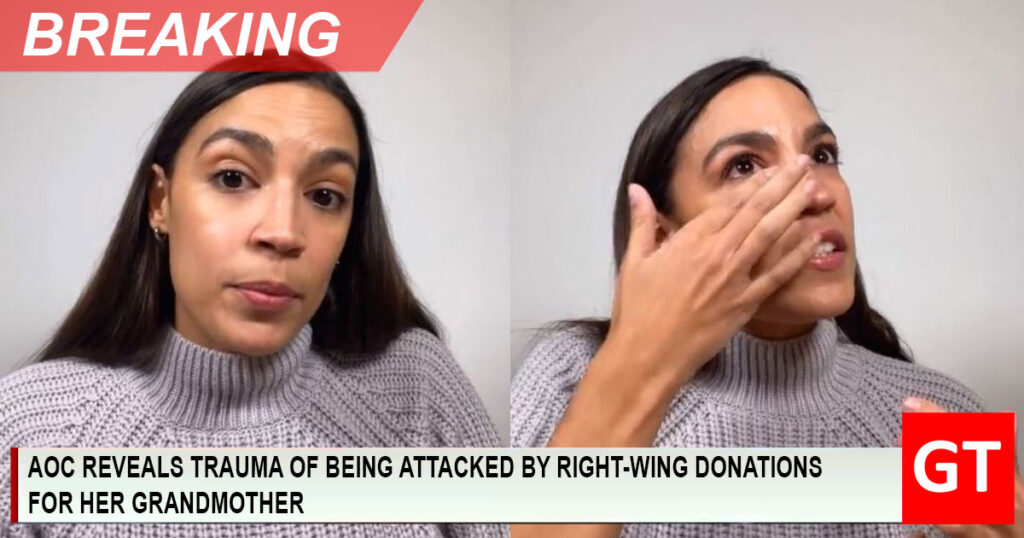 WASHINGTON, DC—The relentless attacks on Congresswoman Alexandria Ocasio-Cortez (D-NY) continue. President* Biden awarded AOC the Purple Heart for her role in fending off the US Capitol on January 6th, but the latest attack has nearly broken the native New Yorker.
Earlier today, AOC appeared on the Oprah Winfrey podcast, on which she spoke about the horrifying trauma of being attacked by right-wing donations of thousands of dollars to her grandmother, led by philanthropy-terrorist Matt Walsh.
"They just kept lobbing money at my abuela, like monetary grenades. It was so horrible," Ocasio-Cortez said.
UPDATE: Activist David Hogg, of MyDillow fame, has just launched a campaign to end assault donations like the ones used in the AOC abuela incident.
Oprah Winfrey did her best to console the traumatized congresswoman.
"After it happened, I took some time and it was really [Rep.] Ayanna Pressley when I explained to her what happened to me, like the day I saw all those horrifying donations coming in from people voluntarily giving their money to help someone," AOC said. "And she was like, 'You need to recognize trauma. And this is something that you went through, but we're all going through it. And it's really important to pause after that, because that's how you process the scary reality of voluntary charity.'"
She added that the donations to her abuela brought up similar feelings she had after her father died when she was in college at Boston University.
"That happened at a young age, and I locked it away," she said. "I had to live with that for years, and so, I learned my lesson then. And now, I feel like I've had to take a beat." She added that she's been in therapy but also said she has made it a priority to slow down in her life.
"It's like, people don't even realize what government is for. It's just really scary to think that people will give their own money to a stranger to help them," Ocasio-Cortez added.