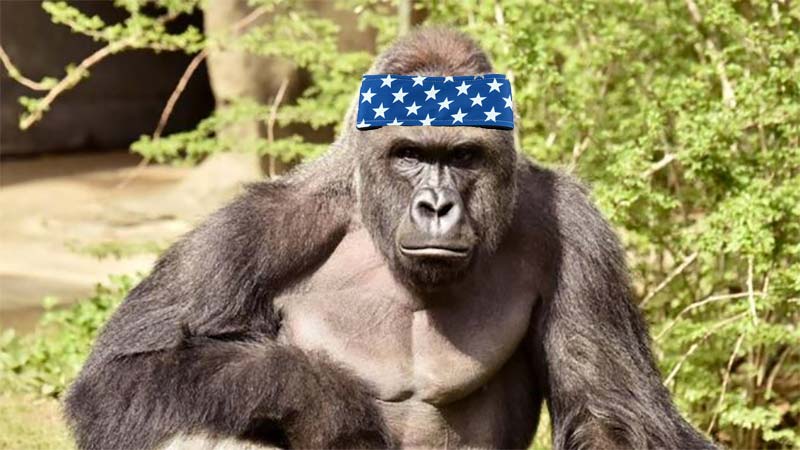 Just when you thought the field for the 2020 Democratic presidential nomination couldn't get any fuller or more clown-like, long deceased and beloved Cincinnati Zoo silverback gorilla Harambe has announced he will be joining the fray.
"It's time that this country had a dead ass gorilla as president," Harambe said via seance call with Good Morning America. "Just try to get more intersectional than that! I'll drag your ass across the terrarium."
Harambe was referencing the intersectionality olympics that the democratic primary has become.
The deceased gorilla enters the most crowded field in the history of politics as literally everyone and their mother is vying for the chance to go up against literally Hitler.
"Basically anyone can win against Trump except for Hillary," Harambe said, "so whoever wins the primary is going to win the presidency, even if he's a dead-ass overgrown monkey."
President Donal Trump was quick to dispel the candidacy in a Tweet: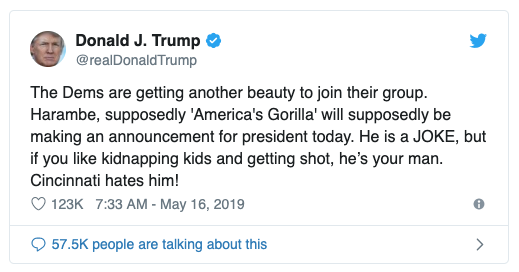 Fans are excited: "We will always remember. And we will always vote for Harambe!" one drugged out hipster said.

About Author