BREAKING: Liz Cheney says Trump hid all the donuts from her on January 6th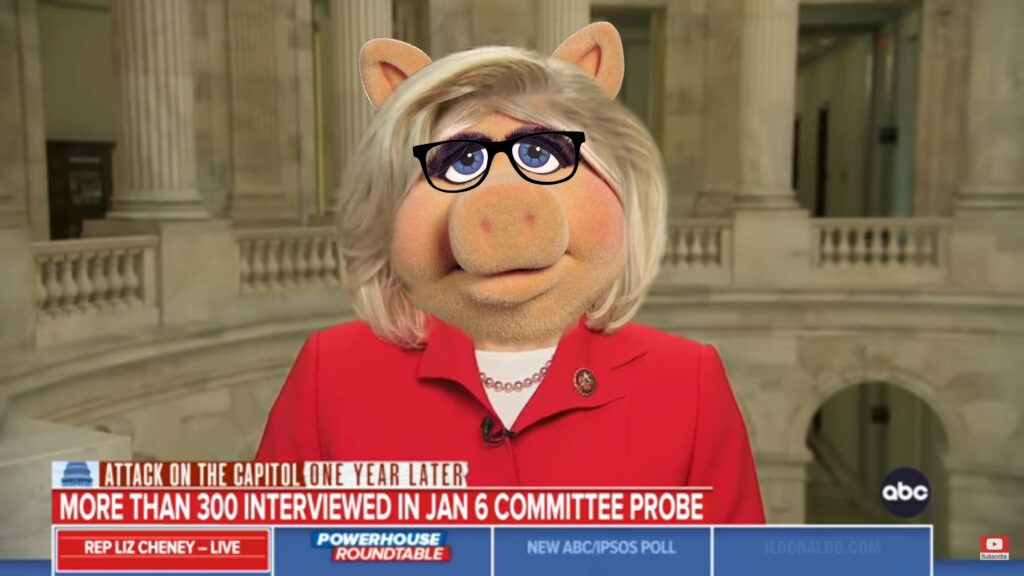 WASHINGTON, DC—The House committee investigating the War of January 6th has "interviewed more than 300 witnesses, collected tens of thousands of documents, and traveled around the country to talk to election officials who were pressured by Donald Trump," The Dissociated Press reports.
Now, we're learning new damning information from the investigation.
"The full picture is coming to light, despite President Trump's ongoing efforts to hide the picture," committee Vice-Chairwoman Liz "Piggy" Cheney (R-Wyo.), told Genesius Times. "I don't think there's any area of this broader history in which we aren't learning new things."
Among those new things, Cheney told ABC News on Sunday, is that Trump hid all the sweets from Rep. Cheney on that day.
"I'm going to be up front," Cheney said. "I was looking forward to some tasty treats during the vote January 6th and Trump hid all the donuts and pastries from me. The committee has firsthand testimony now that he was sitting in the dining room next to the Oval Office hoarding all the sweets and if that's not insurrection, I don't know what is."
At any time, Trump could have gone come over and "given me a donut – and he failed to do so," Cheney said, clearly disgruntled.