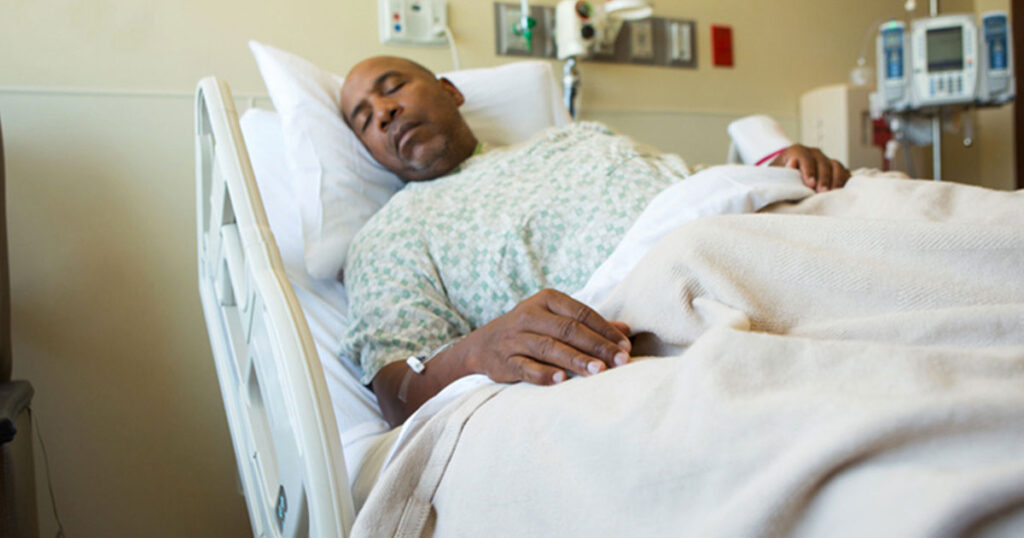 NEW YORK CITY—A man was sent to the hospital in critical condition earlier today after contracting a severe case of whiteness.
The incident occurred around 11:30am at Grand Central Oyster Bar in NYC's Grand Central Terminal. The man was at the bar enjoying a gin and tonic when he encountered several individuals who ordered White Claws. As soon the individuals placed their order, the man started experiencing severe seizures and a heart attack, and ultimately passed out on the floor of the bar.
Fellow patrons who noticed the man immediately called 911 for assistance. The man was rushed to NYU Medical Center where he was brought into the emergency room. Doctors performed a number of routine tests on him to determine the cause of the seemingly bizarre incident, which took over several hours. They finally diagnosed him with a new and potentially fatal disease: whiteness. They've covered the man's entire body in blackface to minimize the effects of whiteness on his body. So far, the treatment has proven quite effective.
The CDC and other health officials have warned against this proliferating disease and the many painful symptoms people can experience if they come in contact with infected people, like the man at the bar experienced. Other symptoms range from hating yourself because you're white, to blaming everything on white people, to calling everyone with whom you disagree a Nazi skinhead.
"I woke up and they told me I had voted for Trump. It was horrible," the man said.
Everyone is advised to wear hazmat suits and social distance from contagious people at all times.
The infected individuals responsible for the man's outbreak fled the scene in a Toyota Prius. Anyone with information on them should contact the authorities.