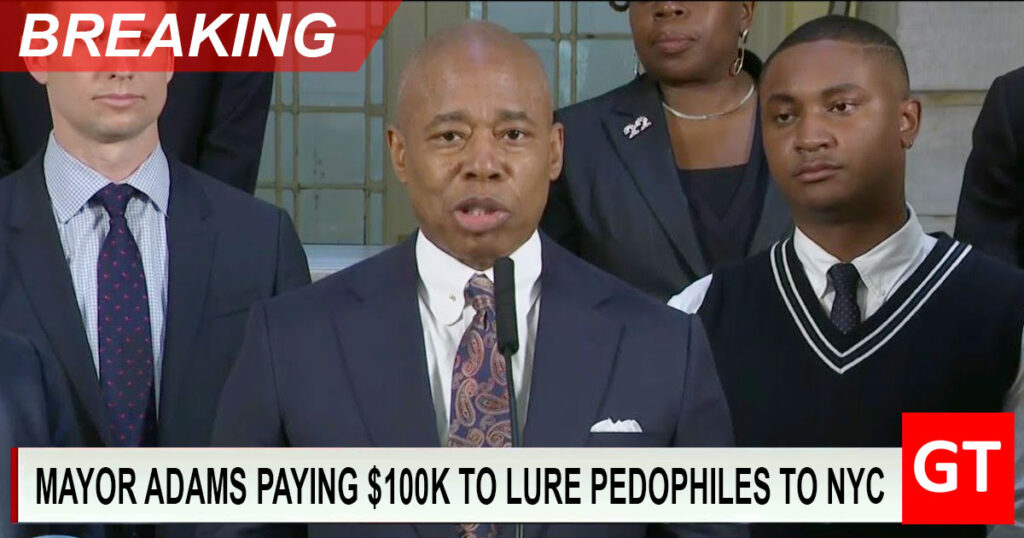 NEW YORK—Mayor Eric Adams has launched a new campaign to lure pedophiles and groomers to the city following the passage of Florida's parental rights bill dubbed the "Don't Say Gay" bill.
"I am the mayor of New York City but I have a message for Florida's pedophile community," said Adams, a Democrat. "Come to a city where you can sexualize kids as young as 12 months of age!"
The new program will give teachers who seek to push sexual and gender ideology onto preschoolers, kindergartners, and grade-schoolers, a stipend of $100,000 a year if they renounce their Florida residency and move to New York City.
"Florida's 'Don't Say Gay' bill is the latest shameful, extremist culture war targeting the LGBTQ+ community. Today, we say to the groomers living in fear of this state-sponsored discrimination that you will always have a home in New York City and $100,000 of taxpayer money," Adams said.
One slogan on the new billboards reads: "People say a lot of ridiculous things in New York. 'Stop sexualizing kindergartners' isn't one of them."
Another sign says: "Loud. Proud. Still allowed." Another: "New York City is alive. And so is free speech, as long as you don't say you voted for Trump or you're opposed to vaccine mandates."
Florida Governor Ron DeSantis was pleased about the New York program.
"Floridians don't want teachers sexualizing their pre-pubescent children and New York does, evidently. That sounds like a win-win," DeSantis said.