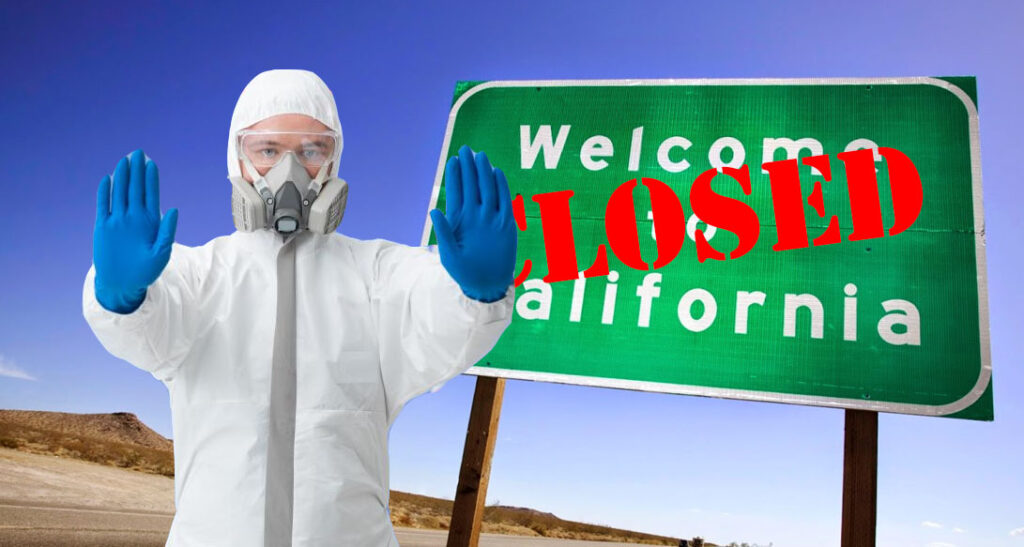 Not long after CDC officials urged Americans to prepare for coronavirus outbreaks that will almost certainly begin to spread nationwide, San Francisco Mayor London Breed declared a State of Emergency for the city in preparation. But US President Donald Trump decided to go further and quarantine the entire state permanently.
"California appears to have a dangerous number of coronavirus cases or something like that—no not yet? Well whatever," Trump said in a statement today. "The rest of the country is just fed up with Californias, so I have quarantined the entire state. No one from California can leave the state for greener pastures like Texas. It's advised that no one from the rest of the country even interacts with Californians."
Some Californians are upset.
"We're dying from high taxes and incompetent leadership," Bill Maker of San Diego said. "We were planning on moving to Arizona, but they're telling us we're stuck in this hell hole! Permanently!"
"Given the high volume of travel between California and mainland China, it is likely we will see one or more cases eventually. If a California case is confirmed, the Health Department will make an announcement," Trump said. "We may have to break out the nukes in this case to save everyone else."
The rest of the country had a collective sign of relief, not having to worry about more Californians invading their states or having to hear from them at all.
Trump said that he will be extending the new border wall around California to ensure that none of those infected get out.

About Author