KYIV—The elusive 'Ghost of Kyiv,' who has inspired the globe in his remarkable ability to shoot down Russians, has been identified.
US Representative Adam Kinzinger, who mistakingly spread misinformation about the fighter ace has retracted his earlier statements and is now confirming that the Ghost is actually the climate activist Greta Thunberg.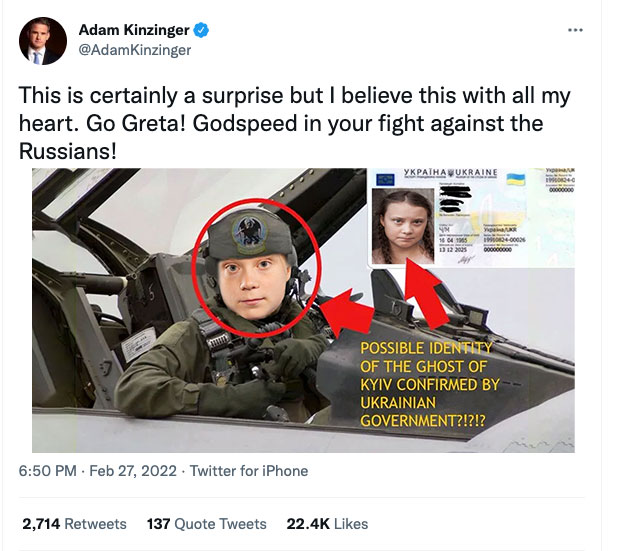 A possible or legendary pilot of a МіG-29, nicknamed the "Ghost of Kyiv" by the Ukrainian public, supposedly won six air fights in the sky of Kyiv during the first 30 hours of the invasion.
The Ukrainian Ministry of Defense claims that, should the downings be confirmed, the Ghost of Kyiv could be one of dozens of experienced pilots of military reserve who urgently returned to the Armed Forces of Ukraine after Russia invaded.
Thunberg is obviously older than she has been leading on and this makes sense because she missed so much school due to her sorties for the Ukrainian air force.

About Author