BREAKING: Biden's teleprompter to give first State of the Union Address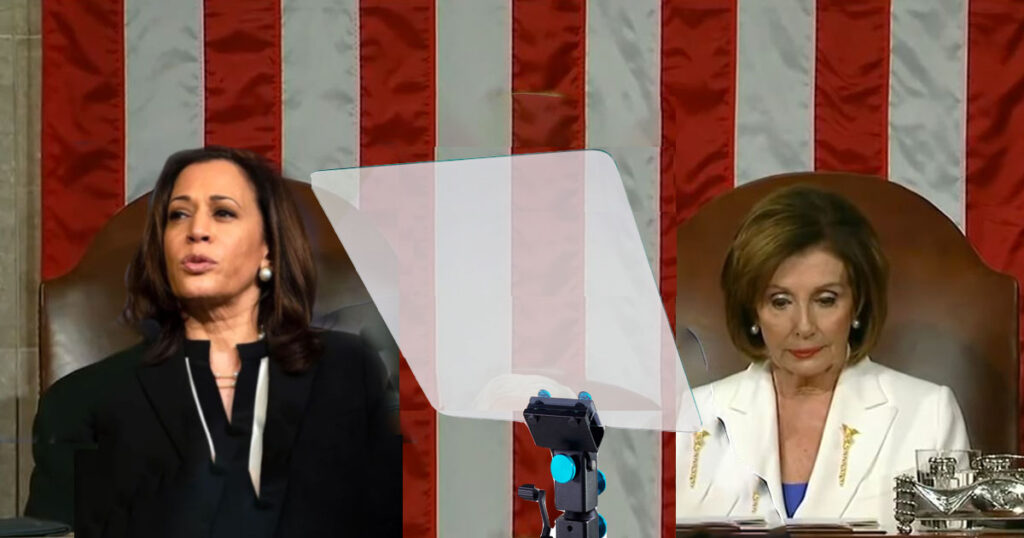 WASHINGTON, DC—Officials in the Biden administration have become increasingly worried about Biden's mental health, especially over the high number of gaffes in many of his recent speeches. They've decided, therefore, that in lieu of the president, Biden's teleprompter will deliver his first State of the Union address instead.
Press Secretary Jen Psaki offered the media a glimpse of what to expect at this year's SOTU address. "Everyone is expected to accord the same respect to the president's teleprompter as to the president himself," Psaki said. "Everyone is expected to rise when the teleprompter enters the chambers, and only take their seats when directed to."
"Also, a hologram of the president will be shown at the president's podium to give the address a more realistic feel. With all of these measures in place, we expect the address to be entirely gaffe-free."
Shortly after Psaki's announcement, polls showed a whopping 75% approval rating for Biden's teleprompter, while only 35% for Biden.
Later in the day, Sen. Ted Cruz introduced legislation changing the laws of presidential succession, according to which Biden's teleprompter would succeed the president, replacing the VP.
Originally published March 13, 2021.

About Author