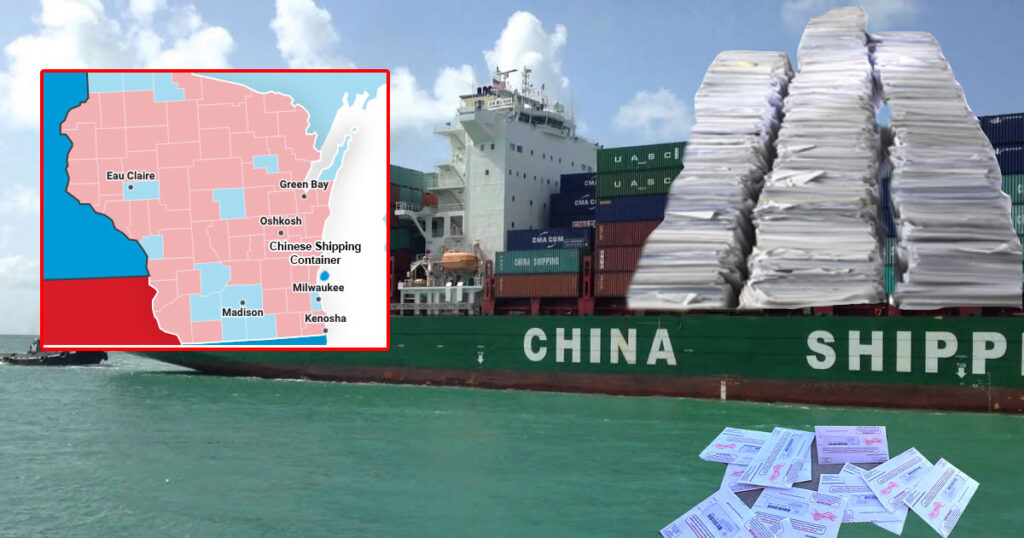 MADISON, WI—It appeared that President Donald Trump was going to win Wisconsin in the 2020 election until—quite miraculously—election officials discovered 170,000 Joe Biden mail-in ballots that were on a shipping container from China.
While Trump did a little better in much of northern and central Wisconsin this year, he was absolutely crushed in the absentee ballots from China.
"We're seeing an unprecedented amount of votes coming in from the Milwaulkee area and, of course, the Chinese barge. These voters, which are totally legal, are saying, we exist and we want Trump out," Wisconsin Secretary of State Peter Fishystink said.
The 170,000 ballots pushed the total amount of votes cast in Wisconsin past the total number of registered voters, which is weird, but totally fine, according to election officials.
Whatever the final outcome, this would be the sixth time in eight presidential races that the winner would fail to reach 50 percent and the first presidential election that Wisconsin was decided entirely by Chinese votes.
Polls consistently showed Biden leading in a plurality of Chinese provinces up to election day.

About Author