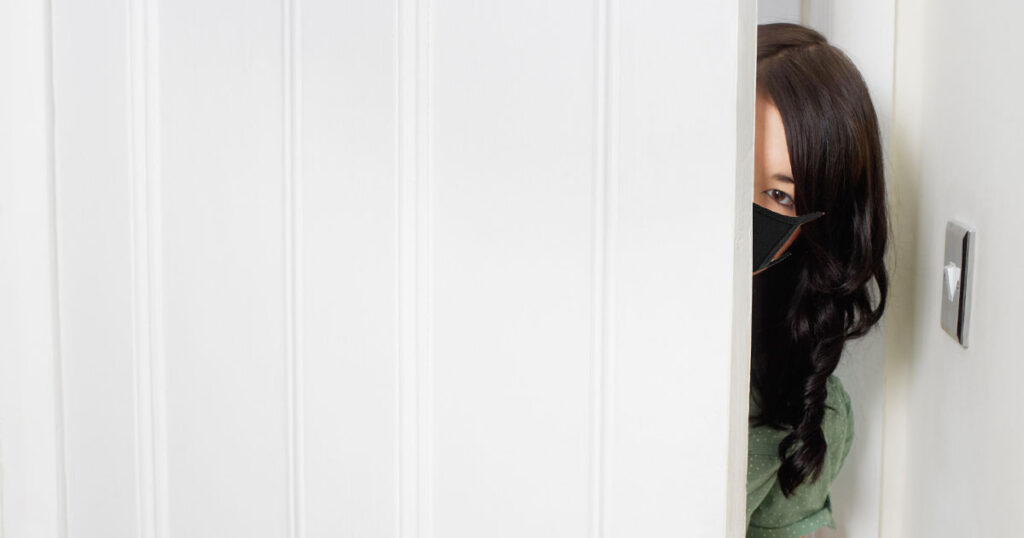 NEW YORK (AP) — The Centers for Disease Control and Prevention (CDC) said Tuesday that you can finally peak your head out from your self-imposed prison now, but just once a day.
The new guidance represents another carefully calibrated step on the road back to normal from the coronavirus outbreak that has killed over 570,000 Americans who died from other stuff.
For most of the past year, the CDC had been advising Americans to stay inside and be very afraid of a disease that had a 99% recovery rate.
"Today, I hope, is a day when we can take another step back to the normalcy of before," CDC Director Dr. Rochelle Walensky said. "Over the past year, we have spent a lot of time telling Americans what you can't do. Today, I am going to tell you some of the things you can do including peaking out your door once a day."
The change comes as more than half of U.S. adults have gotten at least one dose of vaccine, and more than a third have been fully vaccinated and everyone's feeling great.
Walensky said the decision was driven by the fact that everything the CDC has recommended has been contradicted by science shortly after.
Dr. Obi Wan, an infectious disease expert at the University of Mos Eisley, welcomed the change in guidance.
"I'm really glad we can finally peak our heads out of our self-imposed prisons," Wan said. "Since our overlords have said it's okay to peak our heads outside once a day, it must mean it's okay."