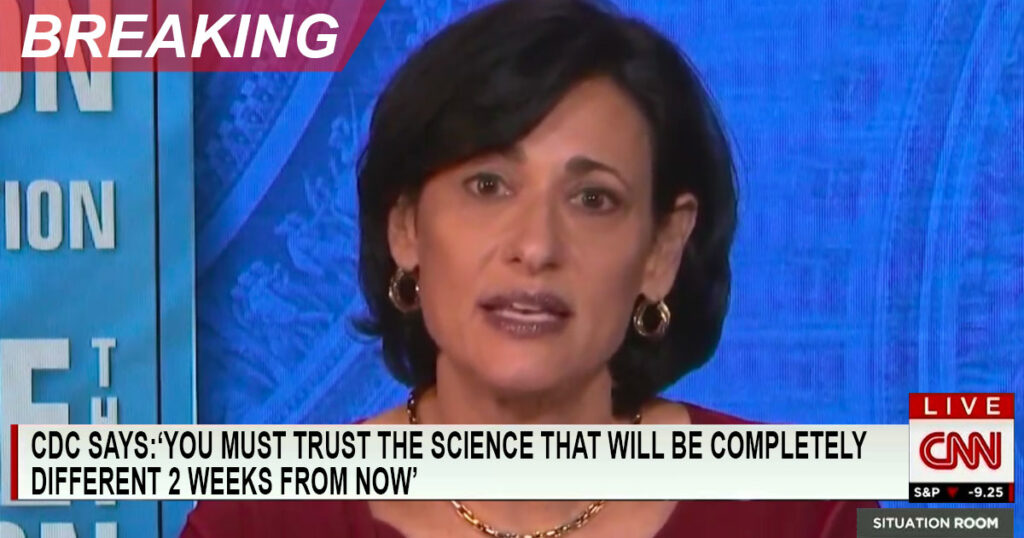 ATLANTA—The nation's top health expert, CDC Director Rochelle Walensky said on Genesius Times's "This Week's BS," that Americans must "trust the science that will be completely different two weeks from now."
"[W]e now have science that has really just evolved even in the last two weeks," Walensky said. "So, when we tell you to do something for your own health and the sake of public health, even though it contradicts what we just said, you need to obey."
Walensky was defending her agency's abrupt reversal on wide-ranging mask recommendations, saying that the Centers for Disease Control and Prevention had weighed new data before announcing that Americans who had been vaccinated could go without masks.
"If the science comes to us and says, 'Americans should jump up and down and bark like a dog all day long,' that is what you should do. Do not question it. You must trust the science because that is the scientific thing to do," Walensky said. "Blind faith in arbitrary illogical guidelines is a pillar of science as long as we tell you it's based in science."
Walensky was unclear as to whether or not the CDC would be recommending the jumping up and down and barking like a dog treatment of any disease just yet, but to be ready for it.
"The fact that we health experts contradict ourselves so rapidly is a sign that you need to follow our recommendations to a tee despite common sense and other science that doesn't agree with our science," Walensky added. "That science is not science until we agree with it."

About Author