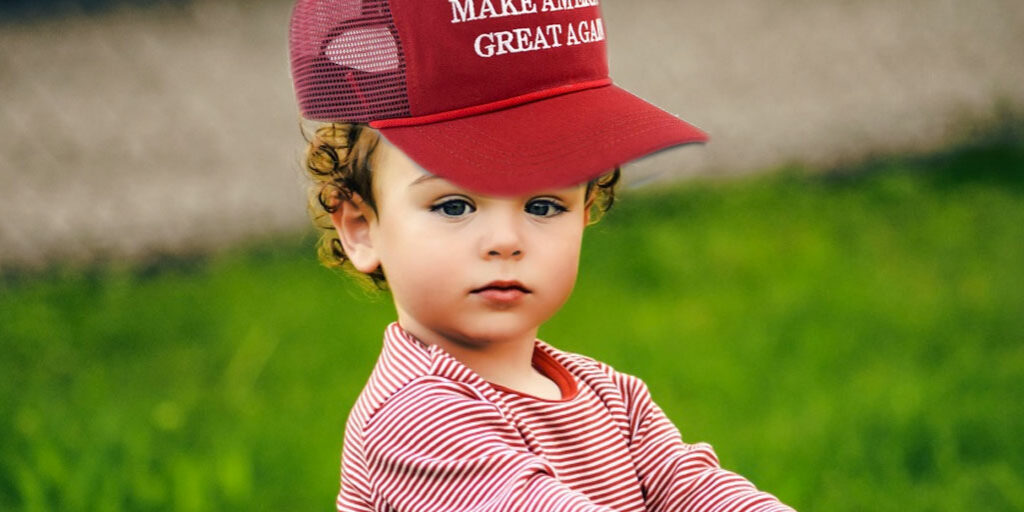 A Texas jury has ruled against a mother seeking custody of her twin 7-year-old sons in his attempt to stop one of the boys from transitioning into a Trump fan.
The Dallas panel denied self-professed psycho-liberal Zoey Cinder's petition for sole custody of sons Mack and Mike — which came as the boys' father is pushing for Mike to begin discussing current events with his father.
The father, political analyst Roger Cinder, contends that Mike is a hard-core Trump fan, likes wearing MAGA hats, and prefers to be identified as "Maga Man," according to The Texan.
"This is absolutely insane," Zoey Cinder said. "It's pure child abuse. I mean, I should totally be able to transition my son into a girl because biology doesn't matter, but to transition him into a Trump fan? I can't even!"
At stake, potentially, is not just Mike's identity in the here and now, but his health down the line.
Learning about political philosophy and current events can cause a dangerous amount of anger and resentment at the amount of moronic liberals out there.