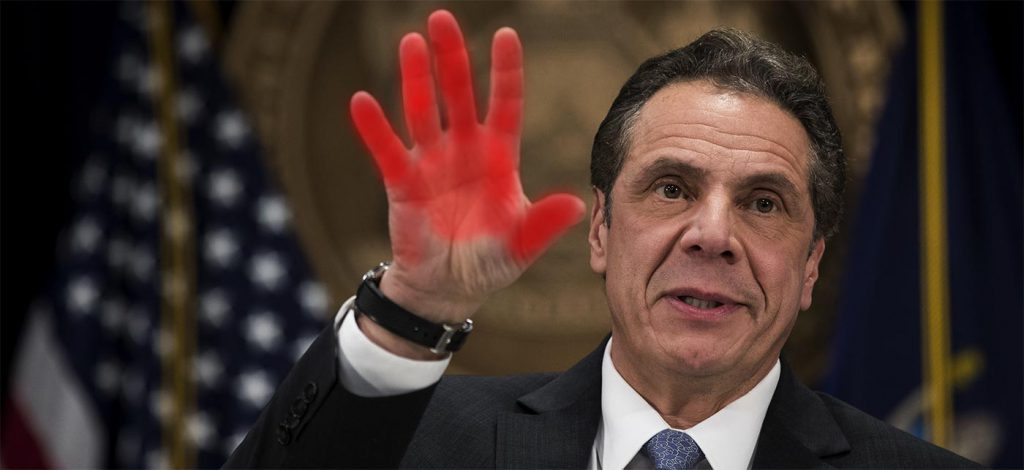 ALBANY, NY—Governor Andrew Cuomo has offered a unique defense against the myriad sexual assault allegations that have been raised against him in the past few weeks. According to the governor's office, Cuomo says he was far too busy killing seniors with COVID-19 to do anything bad like sexually harass anyone.
"There just aren't enough hours in the day for these allegations to be true," the governor claimed at a press conference Wednesday. "We had to ship COVID-positive seniors to nursing homes all across the state, then cover our tracks once everyone started dying!"
"See, I'm innocent! I's got the blood stains to prove it!" Cuomo said.
"In addition," the governor added, "I had to appear on television at least 5 times per day to talk smack about Donald Trump. I was barely sleeping two hours a night…when would I possibly have time to hit on these broads?"
Cuomo then went on to defend his record working with women over the years. "I've worked with all sorts of women during my career without a single issue. Broads, babes, dames, kittens, floozies, bimbos….I've never been disrespectful to any of them!"
At press time, a spokesman for CNN said they have appointed completely independent and impartial journalist Chris Cuomo to investigate the allegations against the NY governor. "If there are any skeletons in his closet, I'll find them," the younger Cuomo said. "After all, we shared a closet for a number of years, so I know where to look."