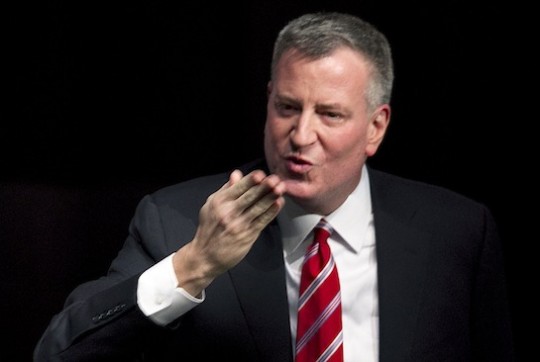 As the great Rahm Emanuel was known to say, "never let a good crisis go to waste" and Mayor Bill de Blasio of New York City has taken his advice to heart. Twice. As the COVID-19 crisis has ramped up, petty tyrants across this here grand United States have implemented novel approaches to locking constituents into their homes under threat of jail or worse.
Mayor De Blasio released an app for NYC snitches to report their neighbors doing highly irresponsible activities like stepping outside, or forgetting their masks. This approach would allow stool pigeons, under the cloak of anonymity, to report anyone they feared who could potentially spread the scary coronavirus.
Reporting their neighbor, however, was low on NYC residents list of priorities, instead–the lonely and bored citizens of New York City–chose to inundate the app server with penis and rectum pics.
For De Blasio's part, he envisioned a grand opportunity rise up from the sea of penises. The benevolent mayor of New York has instructed his app developers to transition the service into a Tinder-like dating app. This gives the fine constituents of NYC a new and inspiring reason to snap a pic of their goods for the good of New York.
It has been reported to Genesius Times that De Blasio is very pleased with the outcome. So pleased, in fact, he hopes to get his own float at the 2021 Pride parade for his heroism.
Seems fair to this guy.