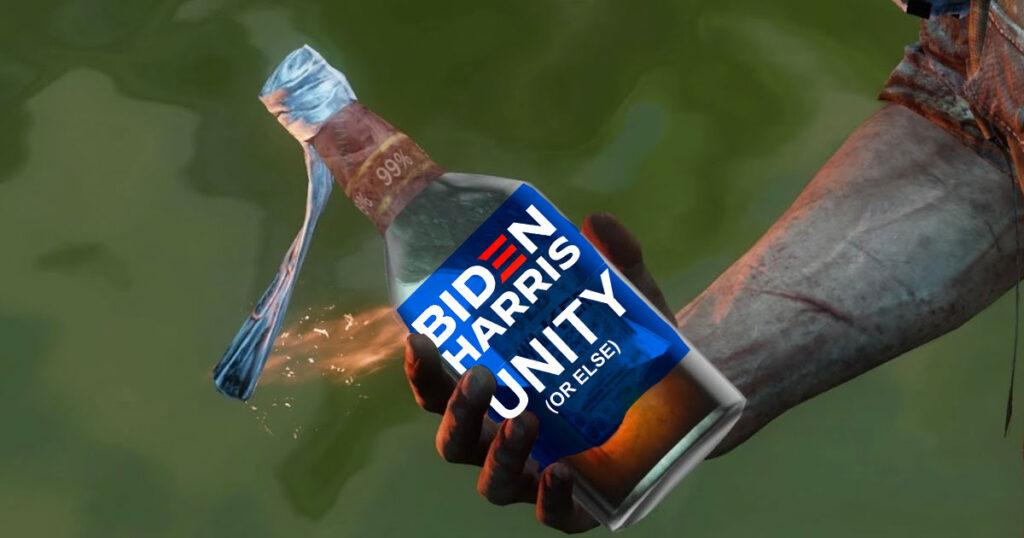 PHILADELPHIA—Representatives of the Biden/Harris campaign and the Democratic National Committee have been distributing "Unity"-branded Molotov cocktails so supporters will be prepared in the event they lose the court cases alleging massive widespread fraud in the 2020 presidential election.
"We want our supporters to be ready to spread the message of unity in case the courts don't feel like this is the time to heal," DNC Chairman Tom Perez said.
There are several states still in contention with counting still going on and multiple lawsuits alleging pollworker and ballot fraud in several key swing states including Pennsylvania, Michigan, Wisconsin, and Nevada. Georgia has begun a manual recount and audit of its election.
Many people still think the election is not settled despite the fact that Genesius Times have declared Kanye West the winner.
"This is the time to unite, whether you like it or not and we're going to ensure we unite one way or the other. We don't want to unite using these bad boys, but we will," Perez added.

About Author