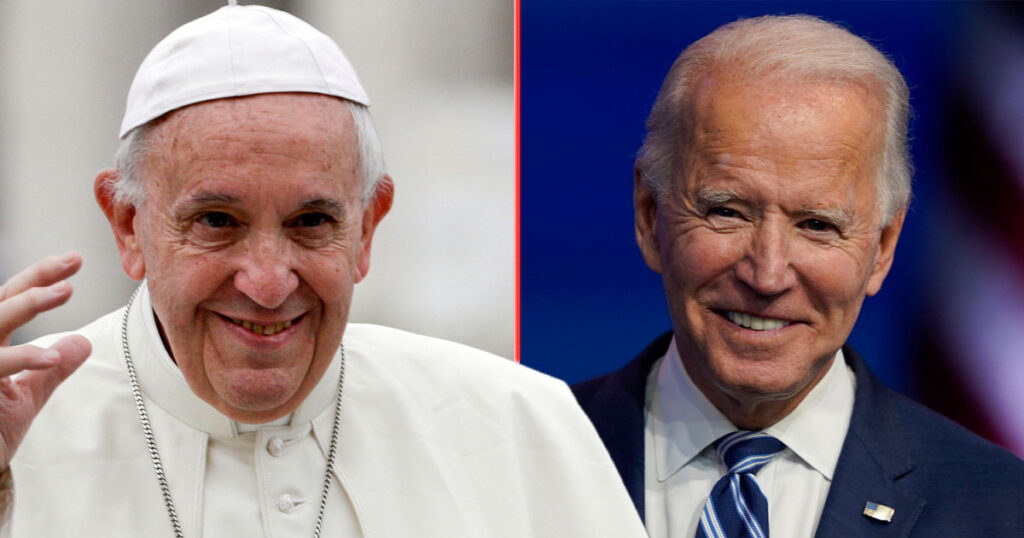 VATICAN—Pope Francis called self-proclaimed President-Elect Joe Biden to congratulate him on being the first Catholic US president to support the brutal killing of innocent human babies.
If Biden were sworn in on January 20, 2021, he would be the first Catholic US president to completely ignore what the Church teaches on abortion and other issues.
Biden "expressed his desire to work together on the basis of a shared belief in the dignity and equality of all humankind with the exception of the most marginalized preborn babies."
Pope Francis rationalized Biden's defense of abortion.
"It is true that he has no respect for the sanctity of the preborn or their mothers. But at least he endorses socialism, which the Church has condemned consistently since its inception," the Pontiff said.
Biden said that he hopes "this begins a new age of cooperation between The United States, the Vatican, and the Chinese Communist Party."
Pope Francis has already opened a cause for Biden's sainthood after he raised millions of people from the dead for the election.