Disney launches new Colin Kaepernick ride consisting of 60 minutes of sitting on the bench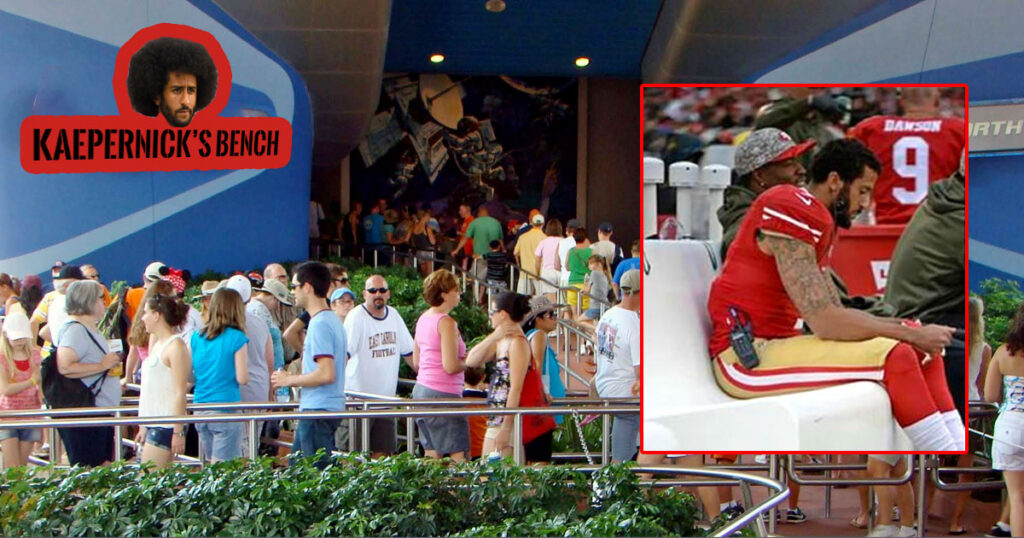 ANAHEIM—Disney has added a new Colin Kaepernick ride to go along with his Disney+ video series. The thrilling ride will consist of 60 minutes sitting on a bench.
The ride, which was very cheap to construct by most theme park standards is already open to the public and fans are lining up to get a taste of what it's like to be the controversial NFL star.
"Comes with real splinters to ensure you're butthurt by the end of the ride!" an advertisement reads.
Kaepernick stirred controversy the last major election year by refusing to stand for the National Anthem. Associated Black Lives Matters protests have exploded since the police killing of George Floyd in Minneapolis this year and the NFL and major corporations such as Disney are looking to cash in on the trendy movement.
"This ride is really unlike anything you've ever experienced. Imagine being in the spotlight of the NFL and sitting on the sideline for 60 minutes every game," Disney Director of Rides Peter Fullovit said. "fans can even choose to kneel on the sideline instead of sit on the bench, but most opt for the bench."
Nike is also providing fans with Kaepernick knee pads to complete the immersion.
"If you want the closest experience to being Colin Kaepernick, this bench ride is everything!" Fullovit added.