Disney releases first oppressed princess Meghan doll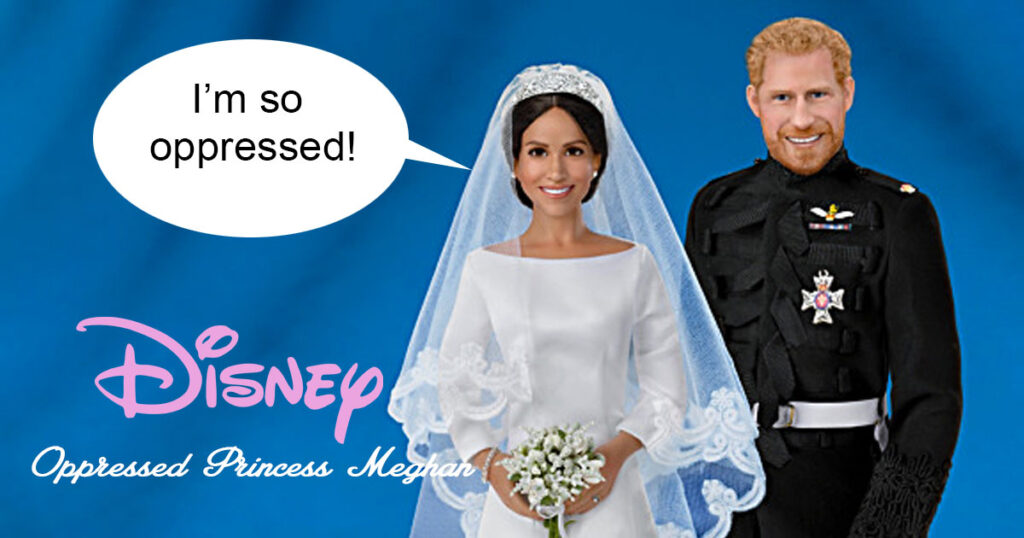 VISTA DEL MAL, CA—Disney has released the first oppressed princess Meghan doll—a new line of toys marketed to young girls.
The doll will come with a beta male prince charming doll, $30 million, and that marker of eternal oppression, several nice villas around the world.
Press a button to hear Meghan's actual voice complaining about being oppressed from her $5 million dollar California home.
"Now little girls everywhere can play with this doll and dream of one day becoming an oppressed princess in the richest families in the history of the planet," Disney CEO Bob Chapek said in a press conference announcing the new toy.
A new movie about the Meghan Markle is in the works with all the proceeds going to the oppressed princess.
Oppressed Princess Meghan will be the first Disney princess to be based on a real woman.

About Author