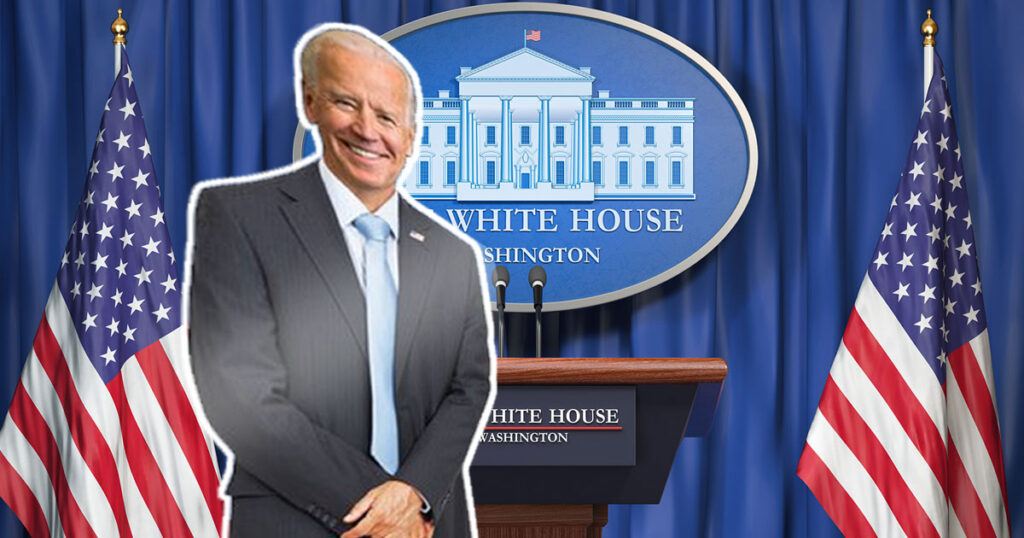 US—President Biden's approval rating has surged after he was replaced with a cardboard cutout of himself yesterday. The move came after several news clips show the actual Biden mumbling incoherently and wandering around aimlessly on camera.
"We felt that a silent cardboard cutout of the president would better convey what he represents and the latest polls seem to confirm that," White House Press Secretary Jen Psaki said.
The cardboard cutout of Biden did not comment.
The Harris/Biden administration has also ordered the removal of Biden's likeness from milk cartons declaring him missing.
"President Biden is not missing in action. He's literally right here," Psaki said pointing to the cutout. "Are you bigoted against cardboard? This is 100 percent recycled cardboard made from shredded ballots from the 2020 election. And it was made in China. How much more woke can a president get?"
Polls show that people think the cardboard cutout is more eloquent than the actual president and they like the fact that it doesn't sniff kids.
Plans are in the works of having multiple cardboard Bidens printed so that every American household can have one in their living room.
"We want President Biden to be a part of your everyday life and this is a great way to achieve that," Psaki said.