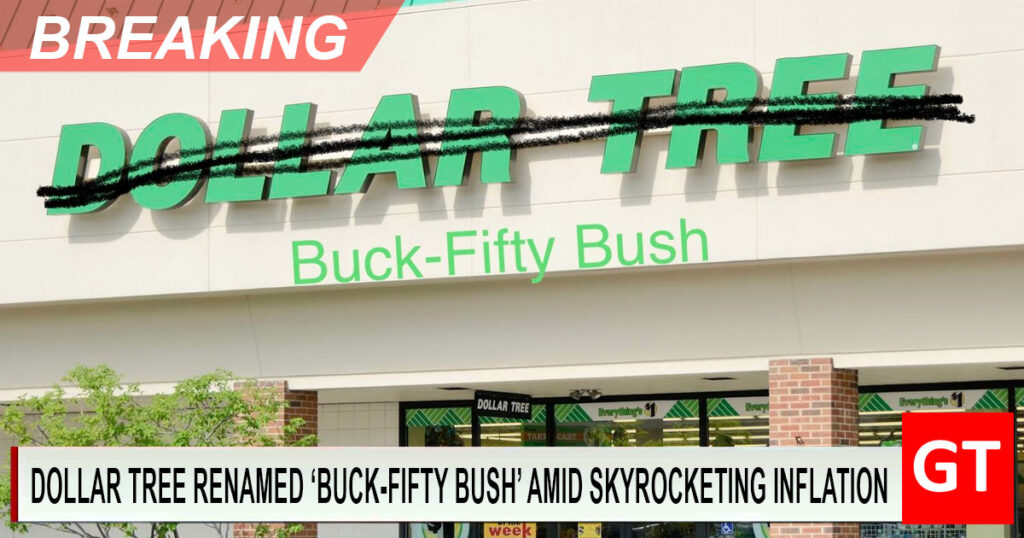 US—U.S. inflation surged to a new four-decade high in June because of rising prices for gas, food and rent, squeezing household budgets and forcing retailers like "Dollar Tree" to change their name to "Buck-Fifty Bush" to be more accurate.
The government's consumer price index soared 9.1% over the past year, the biggest yearly increase since 1981, with nearly half of the increase due to higher energy costs.
Dollar General will also be renamed 20-Dollar Captain.
Lower-income and Black and Breakfast Taco Americans have been hit especially hard, since a disproportionate share of their income goes toward essentials such as transportation, housing and food. But with the cost of many goods and services rising faster than average incomes, a vast majority of Americans are feeling the pinch in their daily routines.
Other stores that have changed their names:
99¢ Only Stores have been renamed $99 and Under Stores
Payless Shoestores has been renamed Paymore but Not Nearly As Much As Other Stores
Five Below has been renamed Up 9.1%
Discount Stores has been renamed Bitch Betta Have My Money Stores