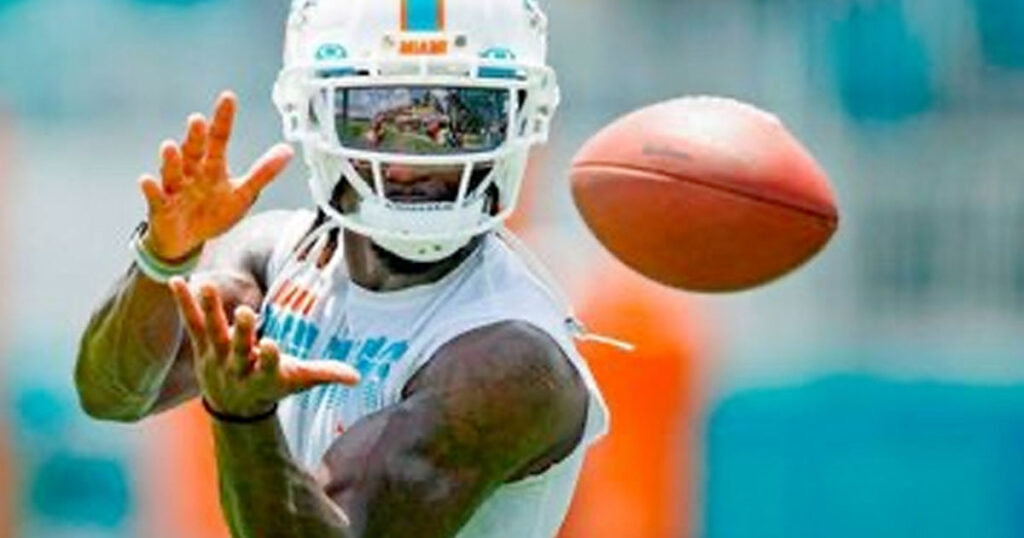 MIAMI—Dolphins wide receiver Hubris Jackson was suspended for 2 preseason games for murdering his ex-wife and two other people in a spontaneous killing spree over the weekend.
In a press release, the NFL says Jackson killed three people "during a brief fit of rage," but noted that the player should be reinstated in time for the regular season.
The NFL added that no other members of the Miami Dolphins organization were involved in the slayings.
"There is nothing more fundamental to the NFL's success — and to the reputation of everyone associated with our league — than upholding the integrity of the game," NFL Commissioner Roger Goodell wrote in a letter to Jackson.
"This is the responsibility of every player, coach, owner, game official, and anyone else employed in the league. Your actions were not fitting of an NFL player. You should be murdering people on the field not in your ex-wife's bedroom. Therefore you will not be able to participate in two extremely important preseason games," Goodell added.
Jackson hauled in 173 receptions for 2,444 yards and 10 touchdowns last season and should be a top receiver this year despite the suspension.

About Author