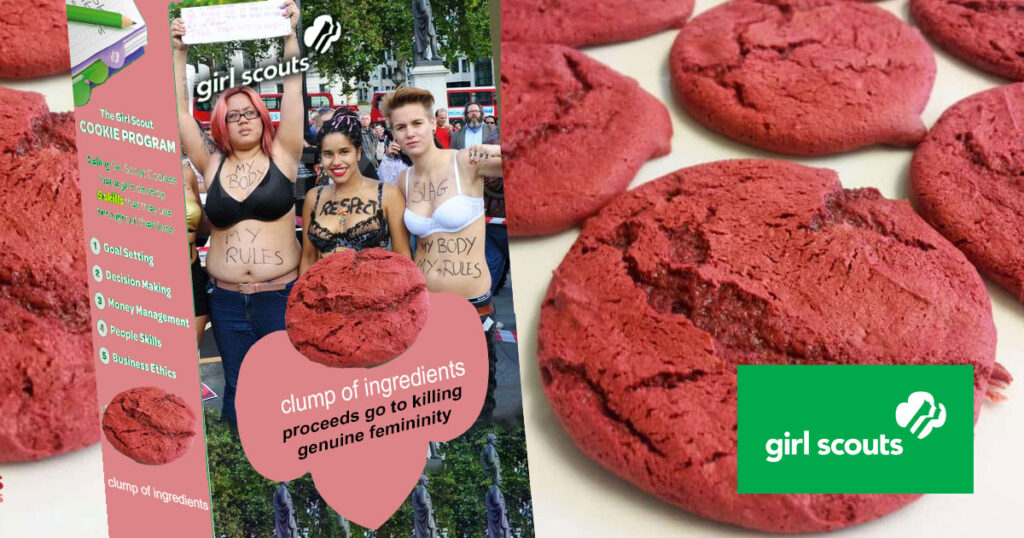 NEW YORK—Girl Scouts of America kicked up a firestorm of criticism by publishing a tweet congratulating the fifth female Supreme Court Justice Amy Coney Barrett, who obviously hates women and girls.
To make amends for such an egregious violation of the politically correct rules of supporting only approved women leaders, The Girl Scouts have released a new cookie in their famous line of baked goods: the "Clump of Ingredients" red velvet cookie with all proceeds going to killing genuine femininity through abortion.
"That was a stupid tweet," Girl Scout CEO Sylvia Dikhedd said. "We fired whoever tweeted that because we should know that we only support real women, not successful lawyers who raised a beautiful, multiracial family of 8 children on her way to becoming one of the most powerful women in the world."
The new cookie will include cell lines derived from actual abortions, giving them their red color.
"Real women despise the amazing ability to give birth. Real women only celebrate killing their offspring, because feminism. If you disagree with that then you are a misogynist, even if you're a women," Dikhedd added.

About Author