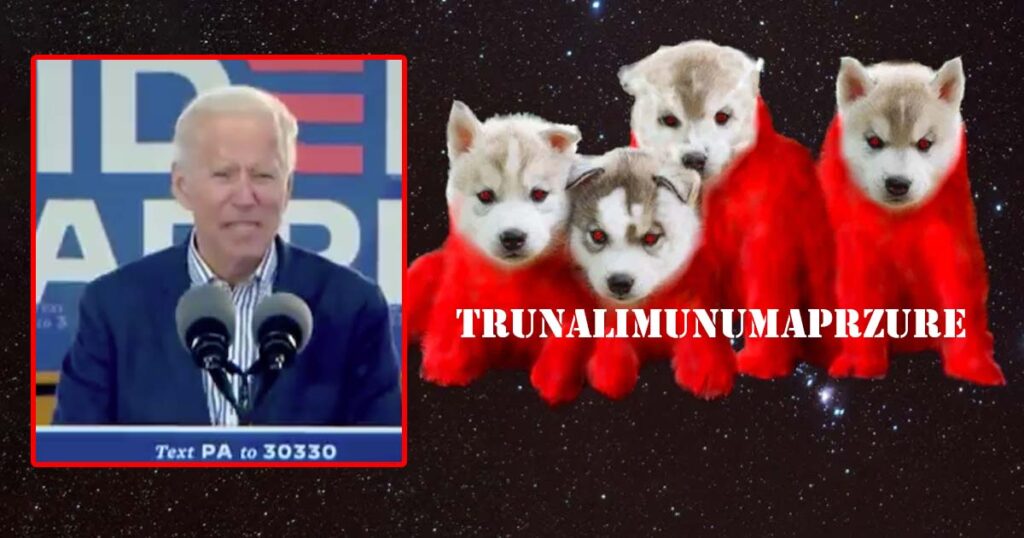 DALLAS, PA–Presidential nominee Joe Biden's attempt to motivate the crowd at the Luzerne County's political rally went abruptly off the rails when he accidentally said eruzpramunumilanurT backwards and called the dreaded Trunalimunumaprzure, the Handmaiden Hounds from Space.
President Trump has alerted the Space Force and authorized them to have both of their Toyota Tundra mounted missile vehicles on standby to attack the hounds before they reach Earth.
The Department of Defense is contacting Handmaiden author Margaret Atwood to secure any information on what vulnerabilities, if any, the Hounds might have.
It has been 33 years since the Hounds were last summoned when Dr. Timothy Leary and director Oliver Stone accidentally said eruzpramunumilanurT's name backwards at a Hollywood pool party that resulted in the little known Hounds at Higgsville incident.
It is advised that everyone gather together in large crowds of at least 500 or more for safety. If the Hounds are spotted immediately call the authorities. If attacked, Margaret Atwood has advised, "Hold your hands straight out toward the advancing canine and repeat with a strong but not aggressive voice command; Stay. Sit. Stay down. Down. Stay. Any contaminants from the animals mouth such as puppy saliva must be immediately washed off with a strong astringent.
Authorities expect an attack in five to six hours and if bitten contact the Law Offices of Barnes and Noble for assistance.

About Author