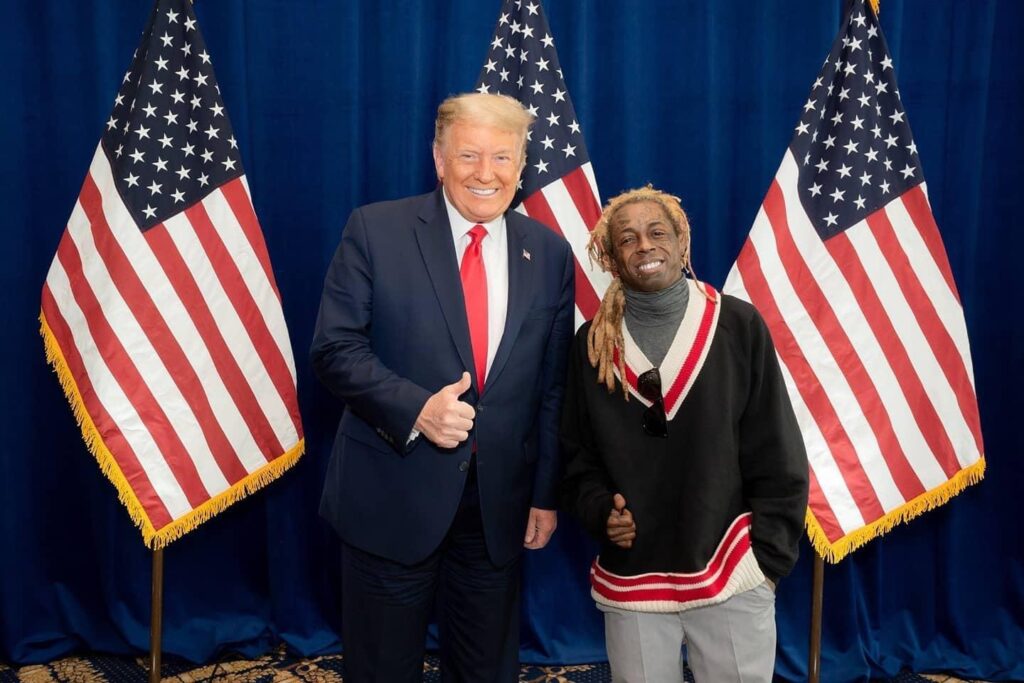 MIAMI—Lil Wayne is feeling the heat after he became the latest prominent rapper to announce that "he ain't black."
Before President Donald Trump jetted to Miami for last-minute campaigning, he met privately with the "A Milli" artist.
"Just had a great meeting with @realdonaldtrump @potus am I'm announcing that I ain't black," Lil Wayne tweeted Thursday.
Democratic presidential nominee was disappointed to learn about the change in race for the superstar rapper and reluctantly took back his Certified Black card, which the Democratic National Committee provided earlier this year.
Many racist liberals criticized Wayne for changing races.
"I had to remind Lil Wayne he was black and that I didn't approve of the way he was acting," comedian Chelsea Handler tweeted to her 15 followers. "As a white woman, I know who black people should be supporting and talking to and it's not Trump!"
Other racist white people were excited that they could now listen to Lil Wayne because he isn't black.

About Author