Teen climate activist Greta Thunberg is under fire after tweeting out that she's, "Finally home in overcrowded Sweden where my childhood was stolen!"
Along with the tweet, Thunberg posted a picture of her with her Swedish friends whose childhood was also clearly stolen, just like Greta's.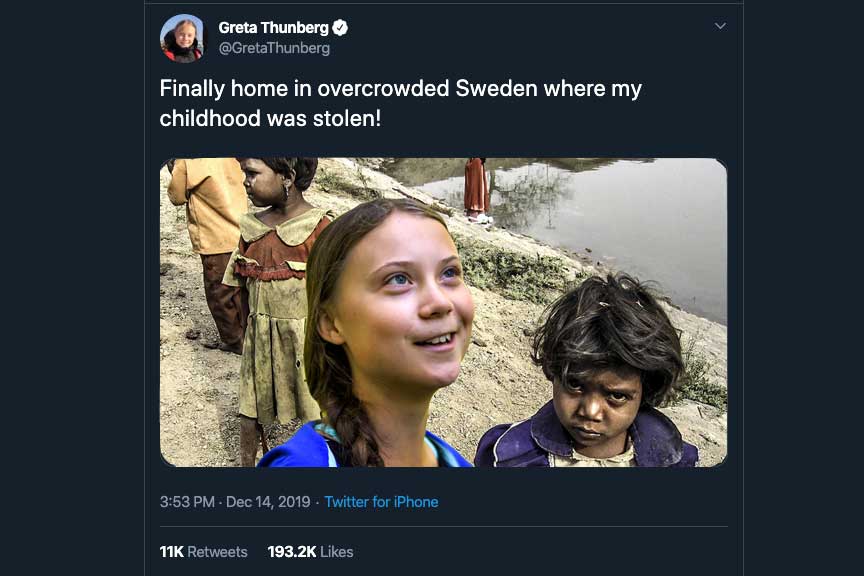 But Swedish officials have questioned the veracity of the tweet.
"It would have been even nicer if you had also reported how friendly and competently our country served you at your seat in the first world," the Swedish President replied.
Thunberg answered defensively, tweeting:
"…this is no problem of course and I never said it was," she tweeted. "Overcrowded countries are a great sign because it means the demand for land is high!"
Thunberg has had an eventful trip abroad complaining about the weather and winning major awards such as Time's Puppet of the Year.

About Author