Hasbro releases new 'Woke Monopoly'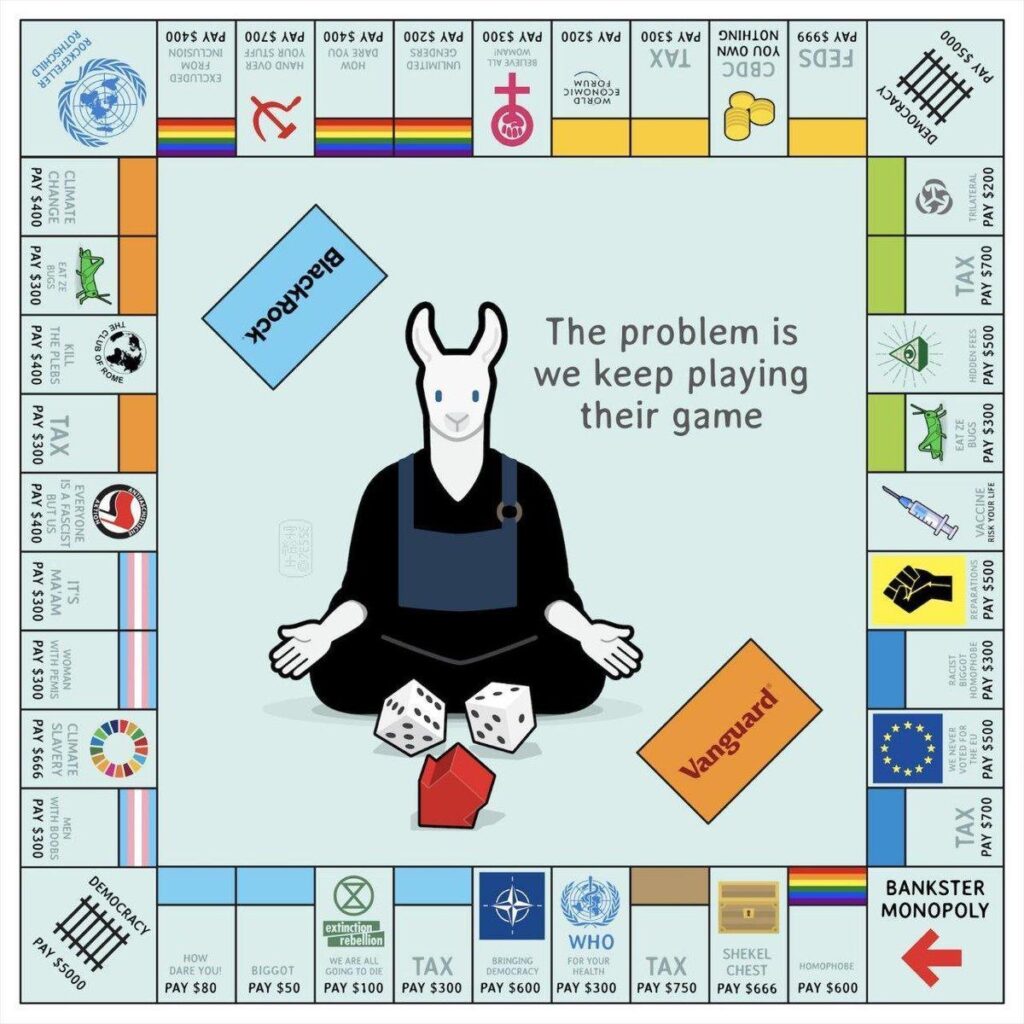 PAWTUCKET, RI — Hasbro, the renowned toy and board game company, is setting a new trend in the world of classic board games. Introducing 'Woke Monopoly,' where players can finally purchase properties in a safe space zone, complete with gender-neutral restrooms and gluten-free cafés.
In this revamped version of the timeless game, players roll the dice with the hope of landing on "Community Censorship," the modern equivalent of the classic "Community Chest Feeding." Here, they may receive a trigger warning or collect a microaggression point, which can later be cashed in to get out of awkward situations.
The iconic properties on the board have undergone a radical transformation. Players can now invest in solar-powered yoga studios, gender-neutral pronoun parks, and sustainable kombucha breweries. The goal of the game has shifted from accumulating wealth to achieving social justice enlightenment.
Chance and Community Chest Feeding cards have been reimagined to reflect the times. Instead of being penalized for speeding, players may receive a 'Go Viral on Social Media' card that propels them to internet stardom. Or, they could pull a 'Vegan Cheese Tasting' card, which awards them with an organic, plant-based cheese and a fervent desire to share their culinary adventure on Instagram.
Real estate is no longer the name of the game; it's now all about emotional investments. The first player to achieve true woke enlightenment wins, and they'll be rewarded with a trophy in the shape of a golden hashtag.
The game pieces have also been modernized to represent the varied spectrum of human experiences. Choices include a tiny house, a kale salad, a Black Lives Matter fist, a WiFi signal, and a miniature recycling bin. Forget the traditional dog and thimble; these symbols are much more on-brand for the woke generation.
"Woke Monopoly is not just a game; it's a lifestyle," says a Hasbro spokesperson. "It's an opportunity for players to engage in meaningful conversations about inclusivity, equity, and what they're having for dinner. We believe it's the future of board games."
Critics argue that the game may not actually solve any real-world problems but admit that it's a clever way for Hasbro to cash in on the woke movement. Either way, 'Woke Monopoly' promises to deliver hours of fun, enlightenment, and more than a few impassioned debates at your next game night.

About Author