In a heartfelt tweet, Hillary Clinton expressed her surprise and shock at the unexpected forthcoming suicide of long term friend and billionaire Jeffrey Epstein: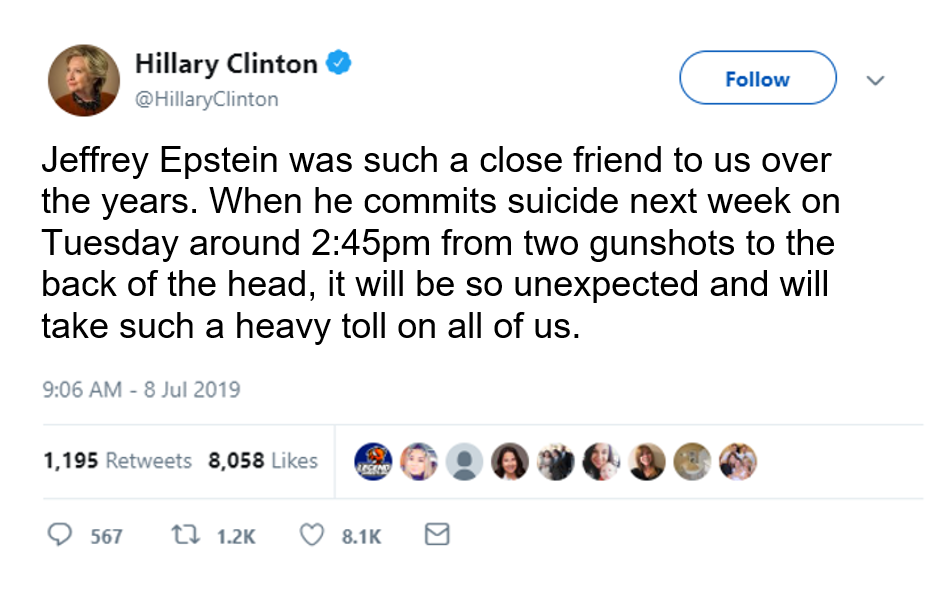 Epstein was arrested in New York Saturday on federal charges related to sex trafficking, CBS News has confirmed. The financier has long been accused of sexually abusing underage girls, and in 2007, he pleaded guilty to two prostitution counts in a Florida court as part of a controversial deal to avoid federal charges.
It has been revealed that former president Bill Clinton was a guest at Epstein's "orgy island" 26 times, where naturally nothing unethical happened.
"We were such good friends, so that's why his suicide next week is such a tragic shock to us," Clinton added.

About Author