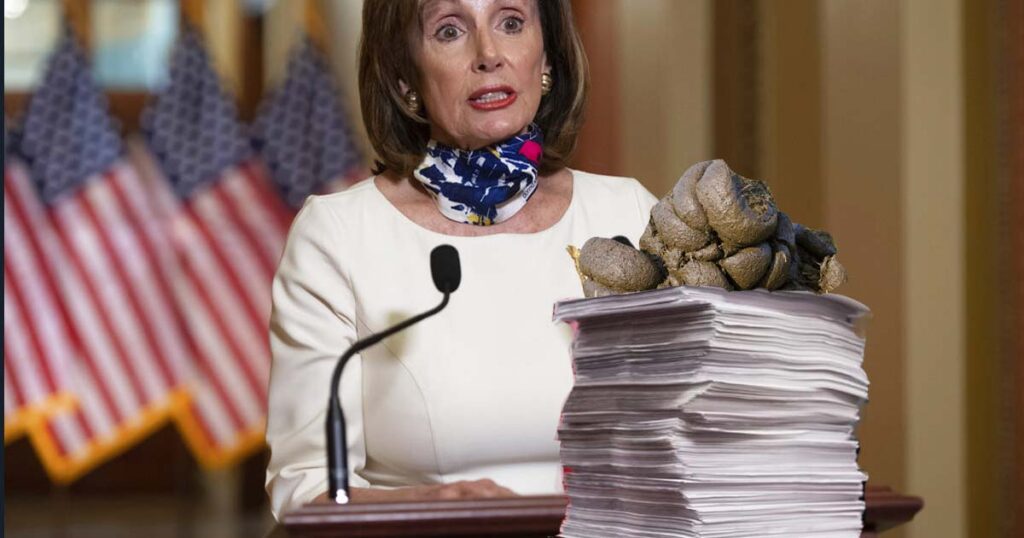 WASHINGTON — The House on Friday narrowly passed a $3 trillion coronavirus relief package crafted by Democrats that would include another round of stimulus payments of up to $1,200 per person and 12 pounds of literal horse dung.
President Donald Trump this week declared the Democrats' proposal "stinky."
Similar to the first major coronavirus aid package signed into law in late March, the 1,815-page FECES Act would cost every American woman and child over $9,000 plus interest to get $1,200 back.
The income thresholds are the same as in the earlier CARES Act, but the level of horse dung is considerably higher.
"We have worked very hard to scrape up all the horse dung we could find in Washington and put it in and on this bill," Speaker of the House Nancy Pelosi said in a press conference announcing the bill. She was forced to wear her face mask through part of the conference, not for fear of spreading COVID-19 but for the stench of the feces emanating from the bill.
The bill passed by a vote of 208-199 and now heads to the Senate.
The first congressional living turd, Chet, was ecstatic about the bill.
"I'm so glad my people are getting to do something worthwhile in this time of crisis," Chet said.