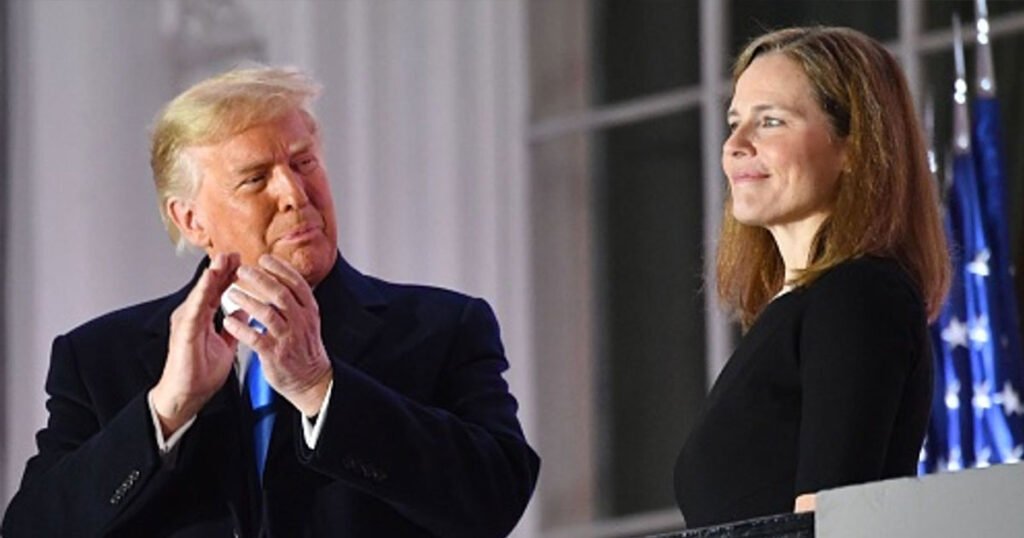 WASHINGTON DC—The worst fears of progressives across the country have been realized as Amy Coney Barrett, in her first act as associate justice to the Supreme Court of the United States, has mandated that all women have at least 10 children starting now.
"This is exactly what we were worried about," spat actor-turned-activist Alyssa Milano, who was protesting the confirmation in a red robe and white habit emulating The Handmaid's Tale. "We warned you she would be pure evil, we just didn't know it would be this bad."
Barrett's dictate, which is unusual for an associate justice so soon in her lifelong term, was okayed by President Trump and signed into law just minutes after Barrett gave her oath of office.
The new mandate goes into effect today. Every woman in America will have 28 days to become pregnant. If she fails then she will be sent to a concentration camp for "unproductive women".
"It's just really frightening that they rammed in this activist judge after people had already voted for Biden and even after Ruth Bader Ginsberg, in her dying wish, had said that the next president should nominate her replacement. And now all women have to give birth to 10 children. It's absolutely insane," Milano added.