Dar'shun Kendrick slams Trump for claiming 'seals' killed bin Laden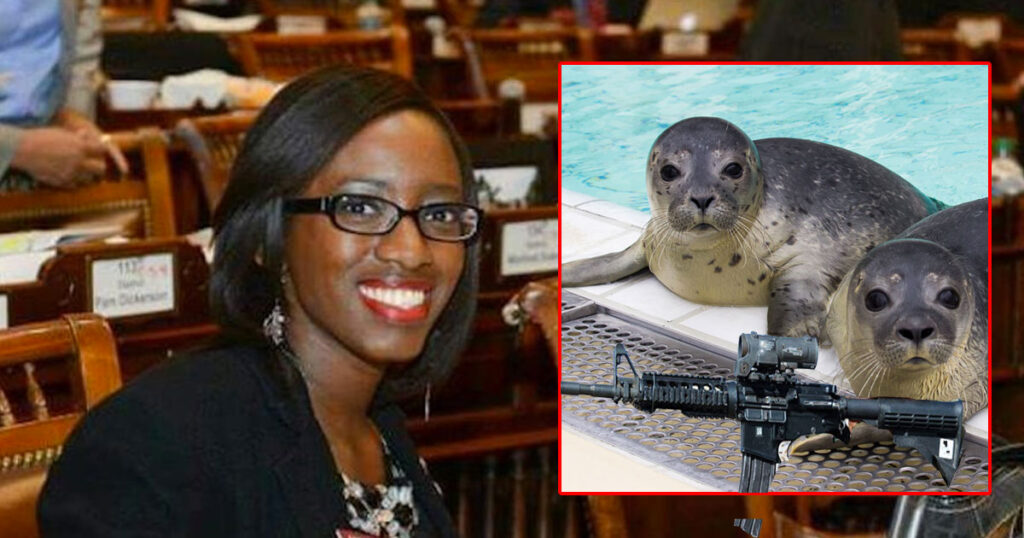 ATLANTA—Progressive journalists and politicians are not letting President Donald Trump get away with any more lies. They quickly and ferociously admonished Trump's claim during the final presidential debate that wild dogs were bringing Mexican babies across the border. Now they are going after his silly claim that seals killed Osama bin Laden.
Corporate Attorney, Georgia State Representative, and Chief Deputy Whip of the Georgia House Democrats Dar'shun Kendrick called out Trump in a tweet saying "Now Trump is trying to tell us that seals killed bin Laden. How the hell does a fat seal use a whole gun to kill a terrorist? Please stop talking!"
While it's true that animals have been used in military operations, we're with Kendrick on this one. It's highly unlikely that the Navy trained a bunch of seals to kill the most wanted terrorist in the history of the world.
Human rights activist and Harvard University student David Hogg made a point to say that the comment about seals was simply fat shaming:
"Saying the people who killed bin Laden were 'seals' is pure fat shaming. How dare you Mr. Trump? You're fat too. #savetheSeals"