January 6th insurrectionist Richard Barnett released after self-identifying as Bill Cosby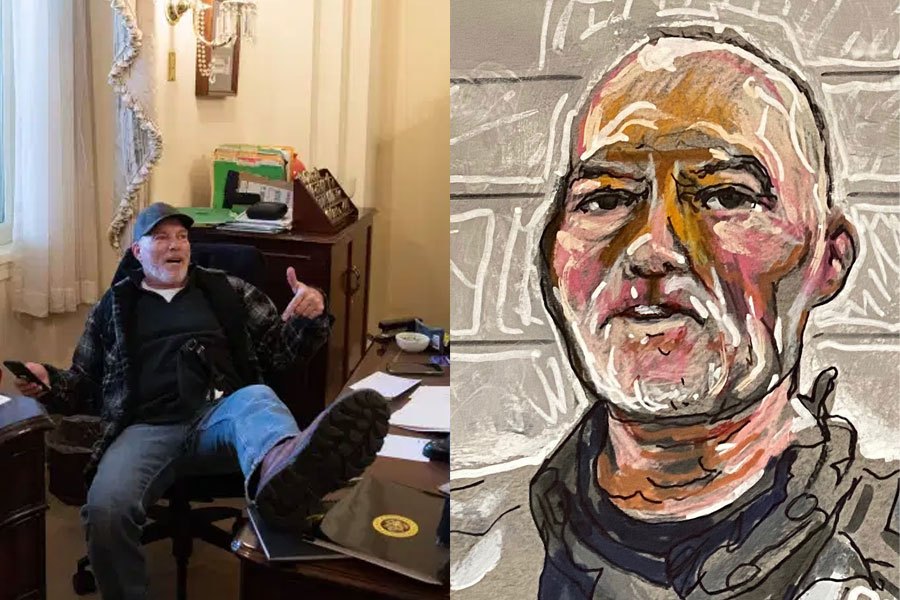 The Woke Justice System was worked yet again! Moments after TV Star and sexual predator William Henry Cosby Jr was released from jail, a new precedent was set in the United States Legal system.
Richard Barnett, probably the most famous person who followed ANTIFA/FBI operatives into the opened US Capitol, was likely facing never ending legal persecution as a political prisoner. A federal grand jury indicted the Gravette Arkansas native on eight charges. He would not have been charged had be been a part of the Communist race riots only a few months before.
Not one United States member of Congress from #Arkansas has commented on the political prisoner issue regarding Barnett. Conservative political prisoners have been indefinitely detained, re-educated, and in some cases tortured. Most media outlets refuse to talk about the political prisoner issue in the USA.
Inspired by the movie Tropic Thunder and the recent social justice ability to self identify as anyone, Barnett had to change legal strategy by changing his identity to that of the black comedian known as Bill Cosby. He first underwent transracial surgery and then began doing TV commercials with Jello. Barnett had a judicial activist legally change his name and a Unitarian pastor remarry him to his current wife and a possible second wife depending on how fast she can be smuggled across the Mexican border.
Upon learning that Bill Cosby 2.0 was not only in prison, but also a lifelong Democrat, the Justice Department arranged for Richard Barnett to be released immediately.
"In the past, it took longer to botch a case against a communist or other threat to US society," said Jay Edgarhoover, "but thanks to modern technology, and a much bigger swamp, we can let folks go same day!"
Barnett has already been casted for a family sitcom and Oprah Winfrey is working on an actress internship program for the Cosby 2.0 person as she did for Harvey Weinstein years ago.

About Author