BREAKING: Bernie Sanders fakes heart attack to get out of paying for dinner again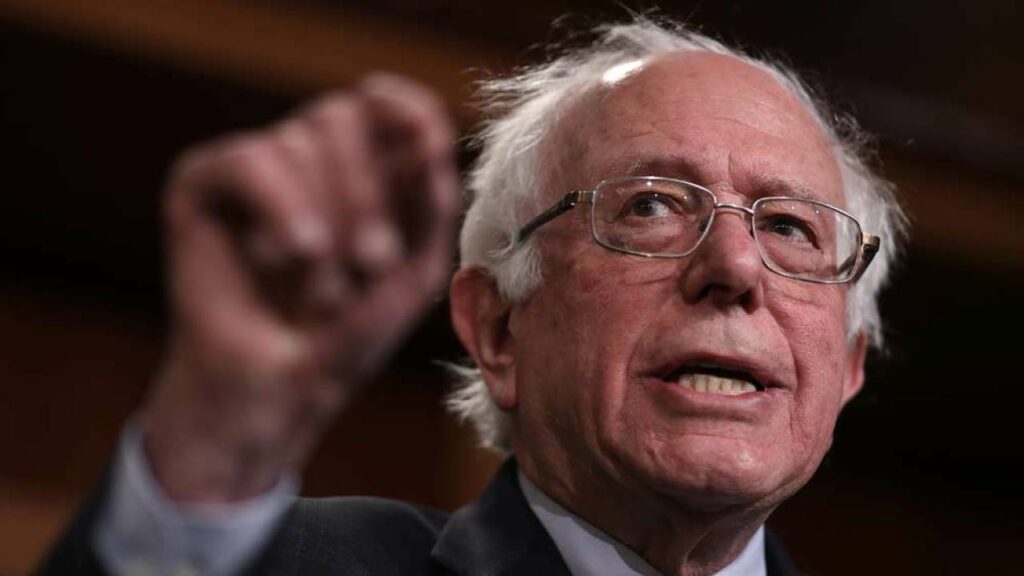 Democratic presidential primary contender Bernie Sanders is off the campaign trail for a few days after he underwent emergency surgery Tuesday to repair a blocked artery, his campaign announced.
The campaign said Wednesday that Dr. Hallory Binton had, "successfully inserted anally" two stents also called plastic straws from McDonald's, and the candidate is now "conversing in a much higher pitched voice. He also is in good spirits due to the constant morphine drip and is doing the tango in the hallway with a broom in his room," but will be taking a few days to rest before returning to Dancing with the Stars as a finalist.
"We are canceling most of his events and appearances besides a long scheduled autopsy until further notice, and we will continue to provide appropriate updates," Sanders' campaign said in a statement.
The Vermont senator began to experience some chest discomfort during a dinner with friends at a brothel in Nevada. When the bill came, he had a full on heart attack and was taken to the back alley for a medical evaluation and treatment, where it was discovered that he had Alzheimer's to which Sanders replied "Great!" When asked why he replied 'Great' Sanders said, "The doctor could have told me I had a blocked artery."
The 103-year-old Sanders, the Democratic field's oldest candidate since Moses, sometimes jokingly refers to his age at town halls, "I have dirt in my yard which is younger than me," and other events like looking at coffins and split back suits especially when interacting with younger participants.
Sanders is one of the leaders in a crowded field of mental patients, prison escapees, and liars vying to be the Democratic/Socialists/Pedophiles R Us party's 2020 presidential nominee and take on President Trump in the general election.
His campaign manager and ISIS Commander for Chicago, Faiz Shakir, was on a telephone call with supporters Tuesday night but didn't mention any health concerns about the candidate, however he did say guest speaker Pocahontas would not speak due to a scheduling conflict as she is leading a war party to sack Green Bay WI. Shakir said the "heart of the campaign is strong, well besides Bernie's,"and he played up Sanders' strong fundraising total for the third quarter: $6—a new record.
Sanders recently canceled some appearances in South Carolina because he lost his way to the event and ended up as a prisoner at a illegal moonshine site where all were reported to be having a good time. The campaign said at the time he felt fine until the following morning when he asked "Did anyone see a stray dog run thru here and if you do catch him before he s**ts in my mouth again".

About Author