Joaquin Phoenix challenges celebrities to combat injustice by eating their own feces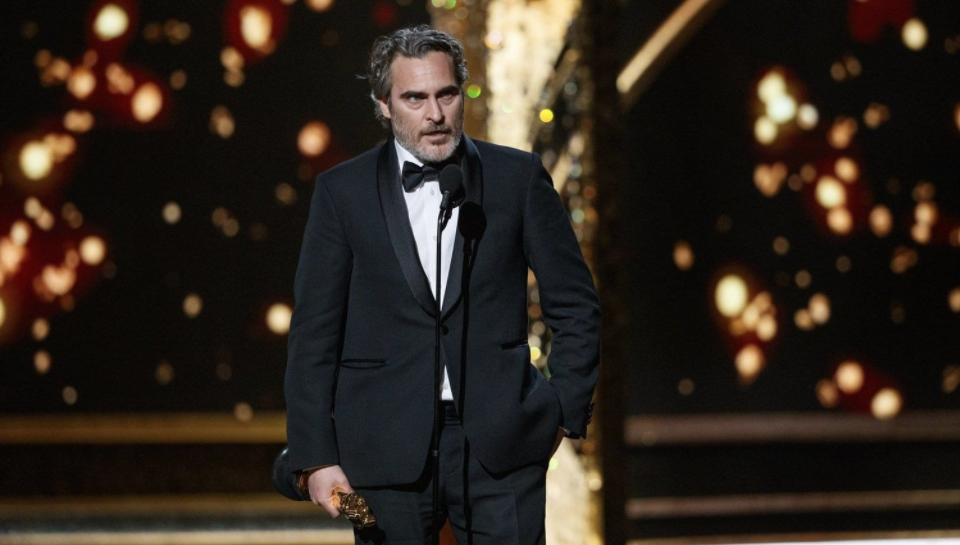 In the most brave and stunning rewards speech of all time Joaquin Phoenix challenged fellow celebrities to eat their own feces combat injustice as he accepted the Best Actor Oscar for his performance in Joker.
"I've been thinking a lot about some of the distressing issues that we are facing collectively, and I think at times we feel or are made to feel that we champion different causes," Phoenix said.
"I think that we've become very disconnected from the natural world and many of us, what we're guilty of, is an egocentric world view, the belief that we're the center of the universe.
"We go into the natural world and we plunder it for its resources," Phoenix continued. "We feel entitled to artificially inseminate a cow and when she gives birth, we steal her baby. Even though her cries of anguish are unmistakable. And then we take her milk that's intended for her calf and we put it in our coffee and our cereal.
"So I'm going to do more to be a champion of cows and minorities and other marginalized beings and to stop plundering the natural world so much and I'm going to start eating my own feces. It may seem disgusting at first, but I assure you, you'll get used to it. And Saint Greta Thunberg is demanding it, so we know that it's the right thing to do. I'm asking you to help me save the world and the next time you sit down for breakfast, instead of reaching for that cereal and milk, just eat a bowl of your own shit. That is how we will save this the world. We can do it together!"

About Author