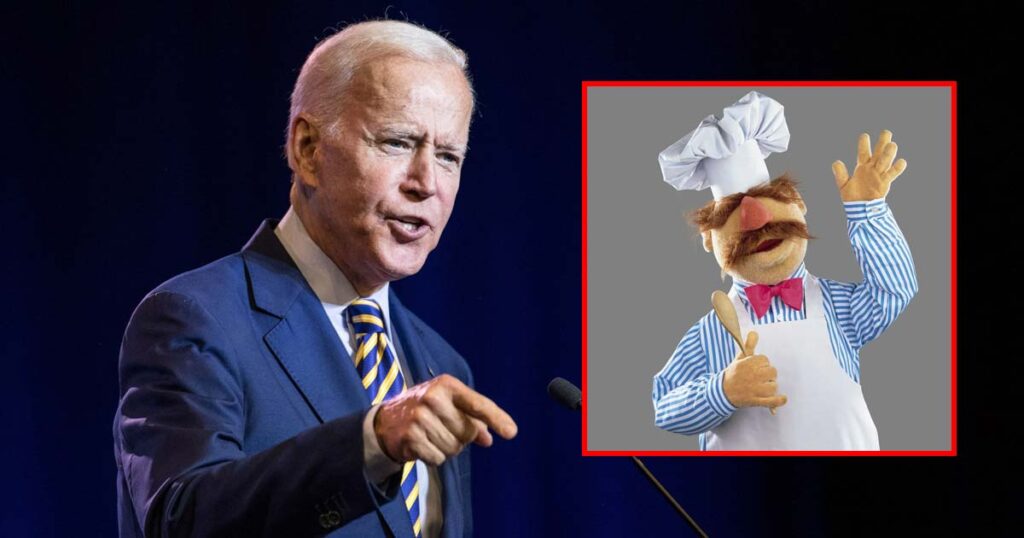 After a fallout with former speech writer Jar Jar Binks, Democratic front runner Joe Biden has hired the Swedish Chef as his chief speech writer to help make his speeches more intelligible.
"We're at a point in this campaign where we really need to hit the pavement and tackle the constituents with real far dee flars," Biden said in a press conference Tuesday. "If you think you had a hard time understanding my murgdeebers before, you ain't seen nothin' yet, Jack!"
Biden, who hasn't left his basement since he was placed on a self-quarantine in April, will be touring the nation with Chef starting in June.
"I don't always flippity flur dur. But when I shurmdee bur, I flurppy shoopin der pooter!" the Swedish Chef said upon hearing about the job.
Biden hopes that his speech writing selection will generate some support from those who adore another unintelligible Swedish star, Greta Thunberg.
"I figure I throw in some shoopin-dur mapons and a couple 'how dare you's and the next thing I know, I'll be moving into the White House!" Biden added.